15.07.2021 | Use
How to Cook With Stainless Steel
Stainless steel offers unparalleled versatility and precision results in the kitchen. Perfect the art of cooking on this high-performance material with these four principles.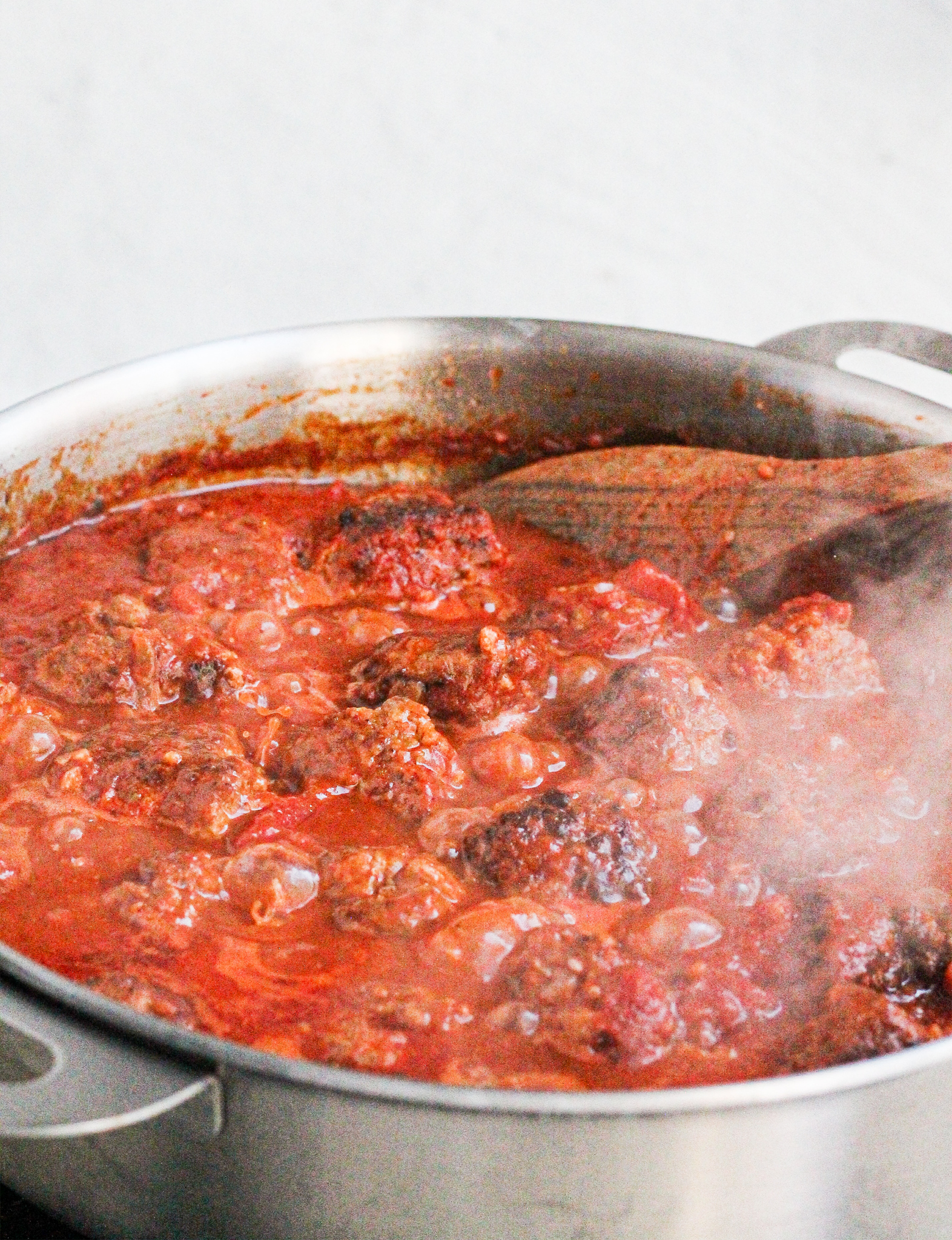 The tools you cook with matter.
Stackware's 3.5mm fully-clad stainless steel and aluminum-core vessels bring you the best of conductivity and performance without compromising ease of use.
Engineered to work with you, there are four key principles to keep in mind to get the most out of your stainless steel cookware.
1. Preheat
For even heat dispersion, bring Stackware to medium heat before adding any liquids, oils, or foods. To check if the pan is ready, flick a few drops of water onto the surface.
If they roll like mercury, you're good to go.
Stackware is designed for use on all electric, gas, ceramic, and induction stovetops. Vessels are safe for oven use up to 500 degrees Fahrenheit. The glass lids are safe up to 425 degrees Fahrenheit.
2 . Rest
Allow foods to come to room temperature before cooking. Cold food is prone to stick on hot steel.
3. Prime Your Surface
Stainless steel can be just as slick as a non-stick pan if you prepare it right. Grease your pan with a thin layer of fat before use- oil, butter, or cooking spray all make great primers. When the surface glistens, Stackware is ready.
4. Get Cooking
Once your food is in the pan, it's time to let instinct (or a recipe) kick in. Flip when food looks golden brown or slips easily off the pan. Resistance or sticking usually means dishes need a few extra minutes. Getting to know your pans might take a few tries, but will come naturally with practice.
Learn more about the material properties of high-performance cookware in this blog post.
Find more cooking and design inspiration on our social media.
Free shipping on all North American orders.