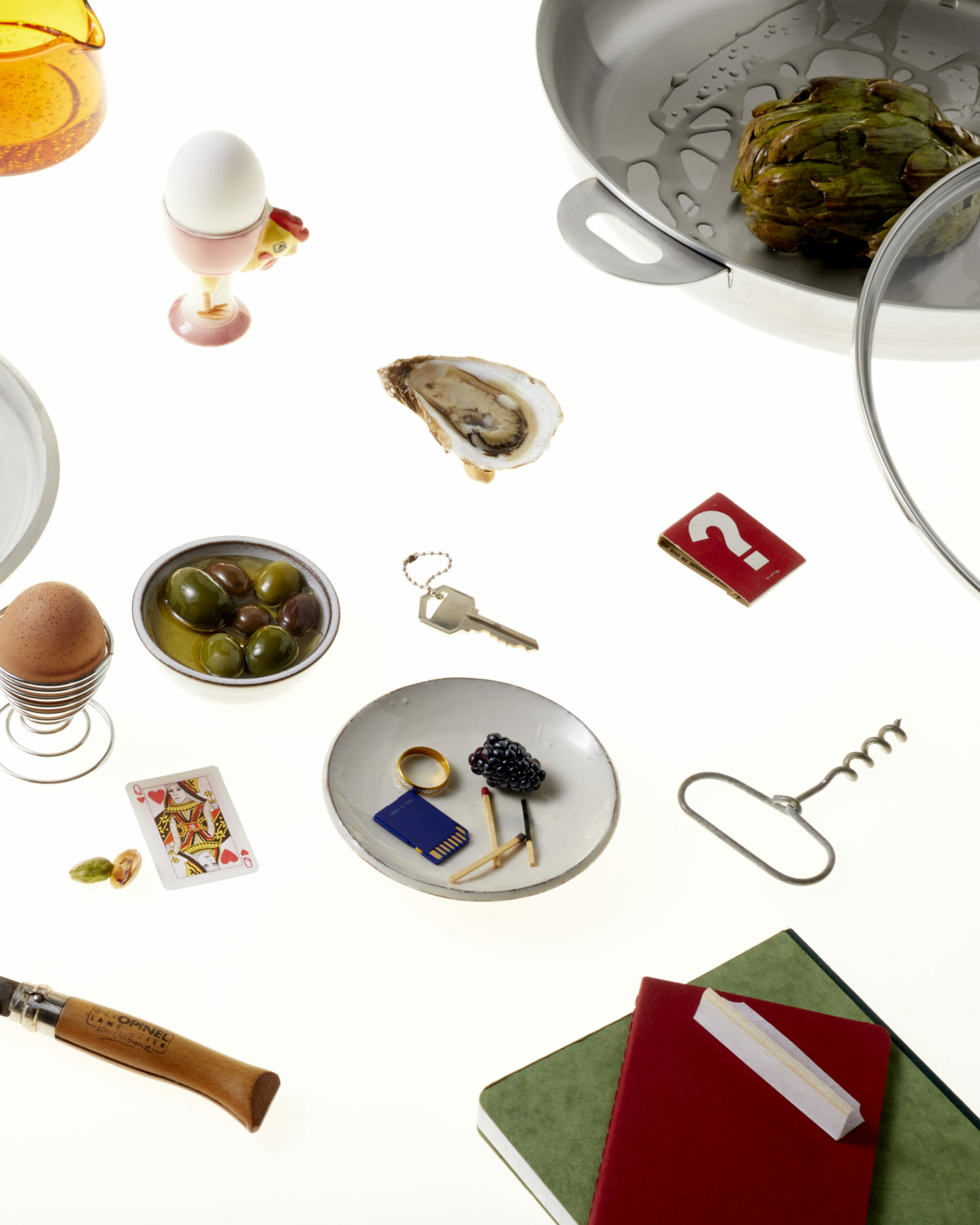 Frequently Asked Questions
Details on ordering, delivery, returns, product information and care, warranty and our cookware donation program. If you have further questions, please contact us.
Stackware is available online only, sold on our website –  order it here.

If an order is shipping to an address in Canada or the United States, the final price at checkout is inclusive of duties. Standard shipping to Canada and the United States is free for all orders over $100.

Orders under $100 and order for express shipping are subject to a shipping fee.

Canadian customers are charged federal GST/HST and/or provincial sales tax, as per local regulation and the applicable sales tax is calculated and added to the final price and shown at checkout.

The final price at checkout for products shipping outside Canada or the United States are inclusive of duties and taxes. Orders will be shipped DDP (Delivered Duty Paid). Shipping charges are not included in the price for orders shipping outside to United States or Canada and are the only additional fees to be paid.

The tracking number for the order can be found in the shipping confirmation email or by logging into your account.

Once shipped, orders must be returned in order to be eligible for a refund. Contact our team to arrange for your order to be returned and refunded.

Orders typically ship within one business day and may take up to one week for delivery. Once the order ships, you will receive an e-mail with a tracking number to check the status of your order.

Unfortunately, at this time we're not able to ship to PO boxes.

Standard shipping within Canada and the United States for orders over $100 is free.

Orders under $100 within Canada and the United States are subject to a shipping fee.

International shipping may be subject to additional fees.

For customers within Canada and the United States, we offer free return shipping. International customers may be assessed a restocking fee to cover the cost of return shipping.

All customers outside Canada, will have any applicable duties paid at the time of shipping deducted from the refund owing.

There is a 30-day period from the day an order is delivered to return the order for a full refund. Send us an email at hello@getENSEMBL.com to request a return label. The return item must be received unused and undamaged at our warehouse and in its original packaging to be eligible for a refund.

A refund will be issued back to the original payment method within 10 business days of receiving your return. Once the refund has been processed, a refund confirmation will be sent to the email address provided at checkout. Your financial institution may require additional time to process the refund to your account. We will not issue refunds for any items that are damaged, scratched, or otherwise rendered unusable.
Stainless steel is an excellent cooking surface – here are some easy steps to follow:

Allow food to come to room temperature before cooking. Cold food placed directly on a hot pan will stick.

Preheat the pan to a medium temperature without liquids, oils, or food in it.

If you want to test if the pan is ready, add a few drops of water; they should roll around easily, almost like tiny balls of mercury.

Now that the pan is heated, add your fat to coat the surface of the pan – oil, butter, whatever you prefer. When it starts to glisten, it's ready for your food.

Follow your instincts – flip when it feels ready. It should be able to move on the surface. If you feel resistance, wait until it's ready or it may stick to the pan. It might take a few tries to get a feel for the heat, but it will come naturally with practice.

For everyday cleaning, Stackware's vessels and lids are safe for use in the dishwasher. The removable handle is not dishwasher safe and should be washed by hand.

All the Stackware components can be washed by hand with warm, soapy water and a non-abrasive sponge or dishcloth.

Always be sure to dry the cookware after washing to prevent the formation of water spots.

Occasionally mineral residue or greasy fingerprints might leave marks. Remove them with a simple solution of one-part white vinegar and one-part warm water – gently wipe clean with a non-abrasive sponge or dishcloth. Repeat as needed.

For stubborn spots, we recommend using a commercial stainless steel cookware cleaner, such as Barkeeper's Friend.

To clean tough residue or burned food, we recommend:

Bring 3-5cm water to boil in the pot or pan
Add 3tbsp of baking soda and let it boil for 5 minutes
Rinse with warm, soapy water. Remove and let cool
Scrub with a non-abrasive sponge or dishcloth
Repeat as needed

Glass lids provide transparency during the cooking process. However, their transparency also means that any residue left behind after a meal is visible. Stackware's lids, being glass, were engineered for easy assembly/disassembly.  This makes it possible to get in and clean between the steel knob and glass.

To clean the lid:

Using a cross head (Phillips) screwdriver you can take the screw out and the knob will detach from the glass. There is a screw and steel washer on the bottom, and the knob is a single piece – so you don't need to worry about a million parts separating when the screw comes out.)
Once detached, you can clean using a solution of baking soda and water (1 tbsp baking soda with ~1 c water) or BarKeeper's Friend.
Once cleaned, you can dry the glass and the steel knob and reattach the washer and screw with the knob. Use the same screwdriver to secure everything in place.

Yes, Stackware is induction compatible.

Stackware can be used on all cooktops, including induction, gas, electric, and ceramic.

Stackware vessels can withstand heat up to 500 degrees Fahrenheit and the glass lids can withstand heat up to 425 degrees Fahrenheit, making them oven safe.

The removable handles are not oven safe and should be removed before placing Stackware in the oven.

ENSEMBL's patent-pending removable handle has been rigorously tested so that it is secure, safe, and easy to use.

To connect the removable handle to the cooking vessel, pull the trigger on the underside of the handle back and lower the removable handle into the oval shape of the fixed side-handle on the cooking vessel. Now release the trigger. The removable handle is now attached. Always ensure that the handle is firmly attached before lifting the cookware.
To release the lock, follow this two-step process. First, pull the trigger on the underside of the removable handle back. This will slide the "lock slider" into the release position. Second, angle the handle  upwards. This will fully release the force keeping the handle engaged and allow the removable handle to be removed from the cooking vessel. (This was designed as a two-step process to ensure that the removable handle could not accidentally release if the trigger was pulled.) 

Please ensure that your handle is always locked in place securely before lifting or rotating the cookware.

Heat can transfer through the cooking vessel to the stainless steel head of the removable handle. Depending on your stove top, cooking temperature, and time spent close to the heat source, the handle can become hot – similar to a traditional cookware handle.

We recommend detaching the removable handle when cooking and reattaching it when you need to move the cooking vessel – this will ensure you always have a completely cool handle to use.

The fixed side-handles on the vessels, made of stainless steel, will become hot while cooking. Use an oven mitt or towel to lift the hot cooking vessel from the stove.

Push the knob up while cooking to grab each lid – it will lock into an upright position. Push it flat when you need to store it.

Our flat-lying lids are easy to store in the cupboards when they're not in use, and easy to stack when you're using your Stackware as food storage containers in the fridge.

Yes it is. Stackware is made with 304 stainless steel with a high Chromium content and tested to be rust-resistant. What gives stainless steel its ability to resist corrosion and rust is a thin layer of chromium oxide on its exterior which prevents corrosion and rust and the higher the chromium content generally, the higher rust resistance. Stackware has 18-20% Chromium content which protects the product from developing rust.

However, all stainless steel products can develop rust over time if exposed to certain environments. Common causes for rust forming in stainless steel products is if it is left in water and not dried immediately or if the domestic water supply has chlorine or dissolved salts that remove the protective chromium oxide over time. The good news is that this rust is easy to remove and can be done using products that are readily available in every home. These include vinegar, lemon juice, BarKeeper's Friend, or baking soda.

Stackware does not have any synthetic coatings on the cookware that are commonly marketed in the industry as non-stick. Non-stick coatings inevitably chip and degrade over time which negatively impacts the durability of the product and potentially our health. Stackware is designed to be a high-performance cookware that is durable.

Most foods (think fried eggs, chicken, salmon, steak) can be cooked on stainless steel cookware with no sticking, while simultaneously providing even cooking, as long as the cookware is brought up to the correct temperature and used with a cooking fat (such as oil, butter or ghee) before food (which is a room temperature) is added. For tips on how to cook with stainless steel please refer to our step-by-step instructions above.

Some food items (think scrambled eggs or omelettes) are best cooked on a non-stick surface. Currently there is no such thing as "the perfect non-stick coating" – as we mentioned above, when the coating begins to chip the pan will need to be replaced. However, we recognize that there is a place in the kitchen for these coatings, and encourage our customers to complement their Stackware with a PFOA-free non-stick fry pan that can be periodically replaced (and the old pan recycled) when the non-stick surface chips or degrades.

In order to make rich, flavourful stock, we recommend using the stock pot independently (without the steamer) and then draining the bones and other vegetables into the colander to strain out the liquid rather than trying to make stock with the steamer inserted into the stock pot and lifting the solid ingredients out. If you are interested in the science behind this, read on!

The steamer is primarily designed to allow liquid in the stock pot below to boil and steam items placed in the steamer above(think green beans or dumplings). The food gets cooked as the steam escapes through the holes in the steamer. While making broth, best practices say that one should just cover the bones and vegetables with water so as to achieve the maximum flavor and richest taste. If the bones and vegetables are placed in the steamer and then water is added to the stock pot to cover the ingredients, more water is used than needed to make the broth, thus diluting its flavor and richness.

The steamer can, however, be used to simplify the process of cooking foods that need to be boiled or blanched (boiling pasta or potatoes, blanching broccoli or beans). In this instance, the steamer can be inserted into the stock pot, water added (enough to cover whatever you are boiling), and food dropped in. When ready, instead of trying to maneuver to pour the contents out, the steamer can simply be lifted out of the stockpot.
Follow the steps outlined on the Donate & Recycle Portal to donate used but usable cookware to one of our charity partners or find a recycling facility in your community.
Stackware is currently available in three collections – Full6, Classic4, and Core2 – and as Separates.

If there are other combinations you'd like to see, let us know.

Stackware's cooking vessels are made with a fully clad combination of 3.5mm stainless steel and aluminum.

The layer that comes in contact with food is made with 0.5mm Grade 304 stainless steel – the optimal stainless steel grade for food-safe cooking. It is highly durable and resistant to rust and corrosion.

The middle layers within each piece are made with 2.5mm aluminum. This thick interior translates to optimal heat dispersion.

The outer layer is made with induction-ready Grade 430 stainless steel. It is durable, resistant to rust and corrosion, and safe for use on all kitchen stovetops, including induction elements.

The patent-pending removable handle is made with heat-resistant, glass-filled nylon and 304 stainless steel.

The flat-lying lids are made with tempered glass, a 304 stainless steel rim, and 304 stainless steel knob.

You can read more about the choices we made for our cookware materials in this blog post.

'Clad' is a term used to describe the fusing of different layers of metal together in cookware.

'Fully clad' means that the entire cooking vessel is made from the same uniform sheet of clad metals – everything from the bottom to the sides. This provides even heat distribution throughout.

Cookware can also be made with 'disc-bottoms'. This means that the 'clad' combination of metals is used only in a disc that is fused to the bottom of the vessel. The vessel itself is made with a single layer of metal. While the "disc-bottom" of the might heat quickly, the sides and edges won't, leaving food prone to uneven cooking.

This is in contrast to 'fully-clad' cookware which heats evenly across the entire vessel, offering superior performance.

Learn more about the material properties of cookware in this blog post.

Ply means a layer. The number of plies is the number of layers of material that have been fused together to create a single sheet, which is then used to create the cookware. The number of plies, in the cookware industry, is often used to denote the quality of the product; however more does not necessarily mean better quality. The material's ability to disperse heat evenly and quickly – its thermal diffusivity – is what matters, and this is impacted by the thickness of a material, not the number of layers.

Stackware's materials are selected to disperse heat evenly and quickly. They're made with 3.5mm fully clad combination of stainless steel and aluminum; 2.5 mm layer of aluminum and aluminum alloy and two 0.5mm layers of stainless steel.

Learn more about the material properties of cookware and thermal diffusivity in this blog post.

'Non-stick' typically means that a coating has been applied to the cooking surface of a pan to prevent food from sticking. Stackware doesn't have a non-stick coating; the cooking surface is stainless steel.

When stainless steel is cooked on correctly, food won't stick to the pan. Stainless steel is a great cooking surface, and a more responsible choice* without sacrificing the high-performance of the products.

*'Non-stick' coatings are made of synthetic materials. As the coating breaks down, the non-stick properties will diminish, rendering the product unusable over time. This means replacing the product – and sending the used product to the landfill. We believe in breaking the cycle of unnecessary consumption and favour creating durable, long-lasting products.

Stackware is designed to be durable and long-lasting.

The cooking vessels and lids are backed by a limited lifetime warranty.

Stackware's removable handles are backed by a limited five-year warranty.

Review complete Warranty information here.
Free shipping on all North American orders.