27.11.2021 | Use
4 Ways to Optimize Your Leftovers
When the guests go home, one question remains: What to do with the leftovers? Stackware has the answers.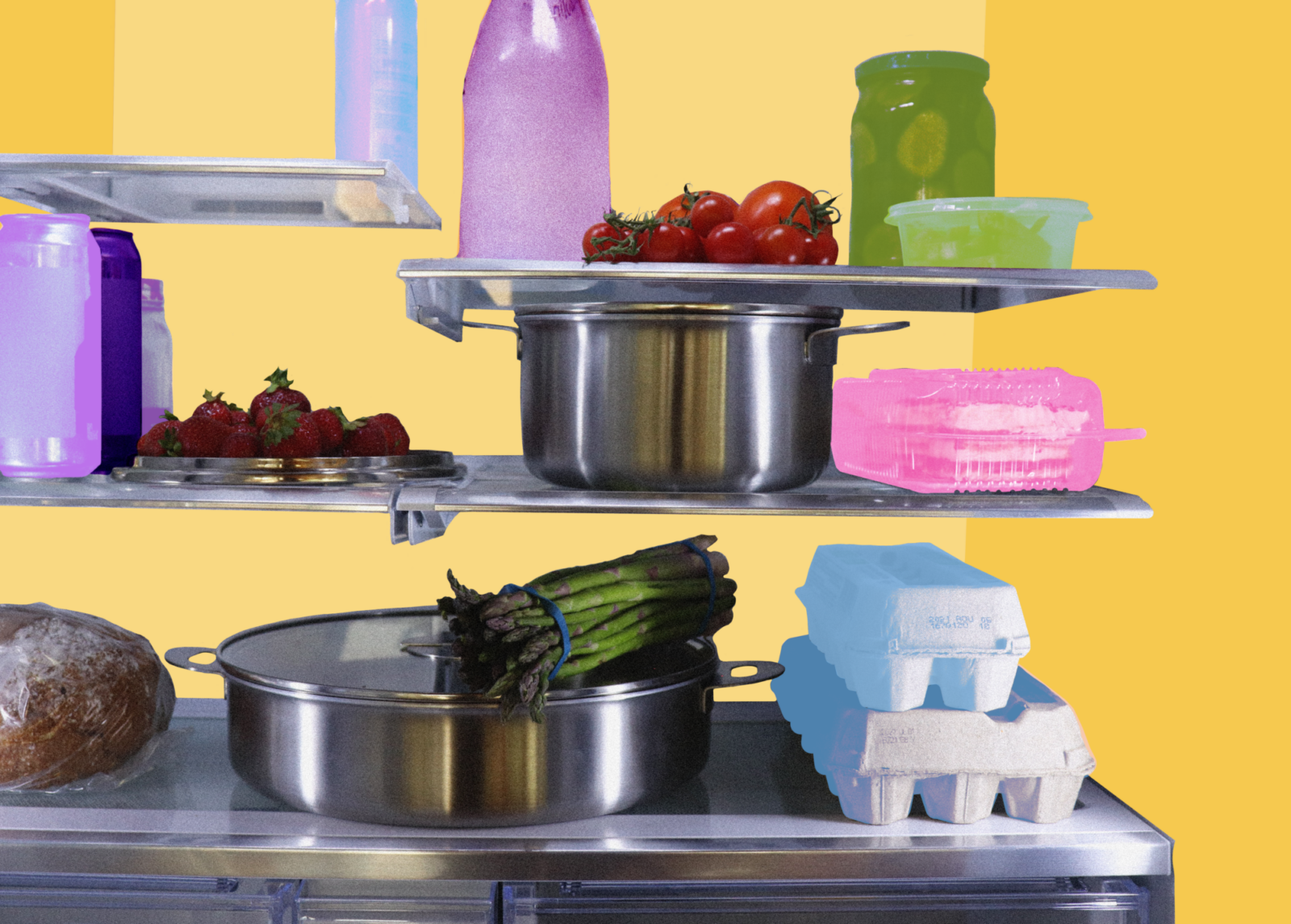 The holidays wouldn't be holidays without leftovers. Here are 4 easy ways to take your leftovers to the next level with Stackware.
The perfect turkey stock: A simplified strain. Turn your leftover turkey into stock with Stackware's Steamer. Designed to fit perfectly in the Stockpot, add bones, aromatics, and spices to the steamer and submerge with water while you cook it down. When you're done, lift the basket to remove all the solids – leaving behind pre-strained stock, ready to liven up all your cold-weather meals.
The perfect turkey stock: Guess-free reduction. What does "reduce by half" look like? Take the guess-work out of reductions with laser-etched measurement lines. Featured on all Stackware vessels – including the Stockpot.
Easy storage. Games of tetris are best played on a screen, not in your cupboard. Ditch the clutter of plastic food storage containers and refrigerate leftovers directly in Stackware. Flat-lying lids and removable handles let you stack pots in the fridge, minimizing space and dirty dishes.
No more microwave dinners. Leftovers are a dish best served hot (but not mushy). Stackware stores easily in the fridge so you can move from stove to storage and straight back again, easily turning Thanksgiving leftovers into tomorrow's dinner – just as delicious during round two when reheated on the stove or in the oven.
Free shipping on all North American orders.