15.07.2021 | Care / Clean
How to Clean and Care for Stackware
Stackware is designed with the entire cooking experience in mind - including cleanup. From dishwasher-safe vessels to easy-to-clean parts, Stackware was designed with purposeful details to simplify the care and cleaning process.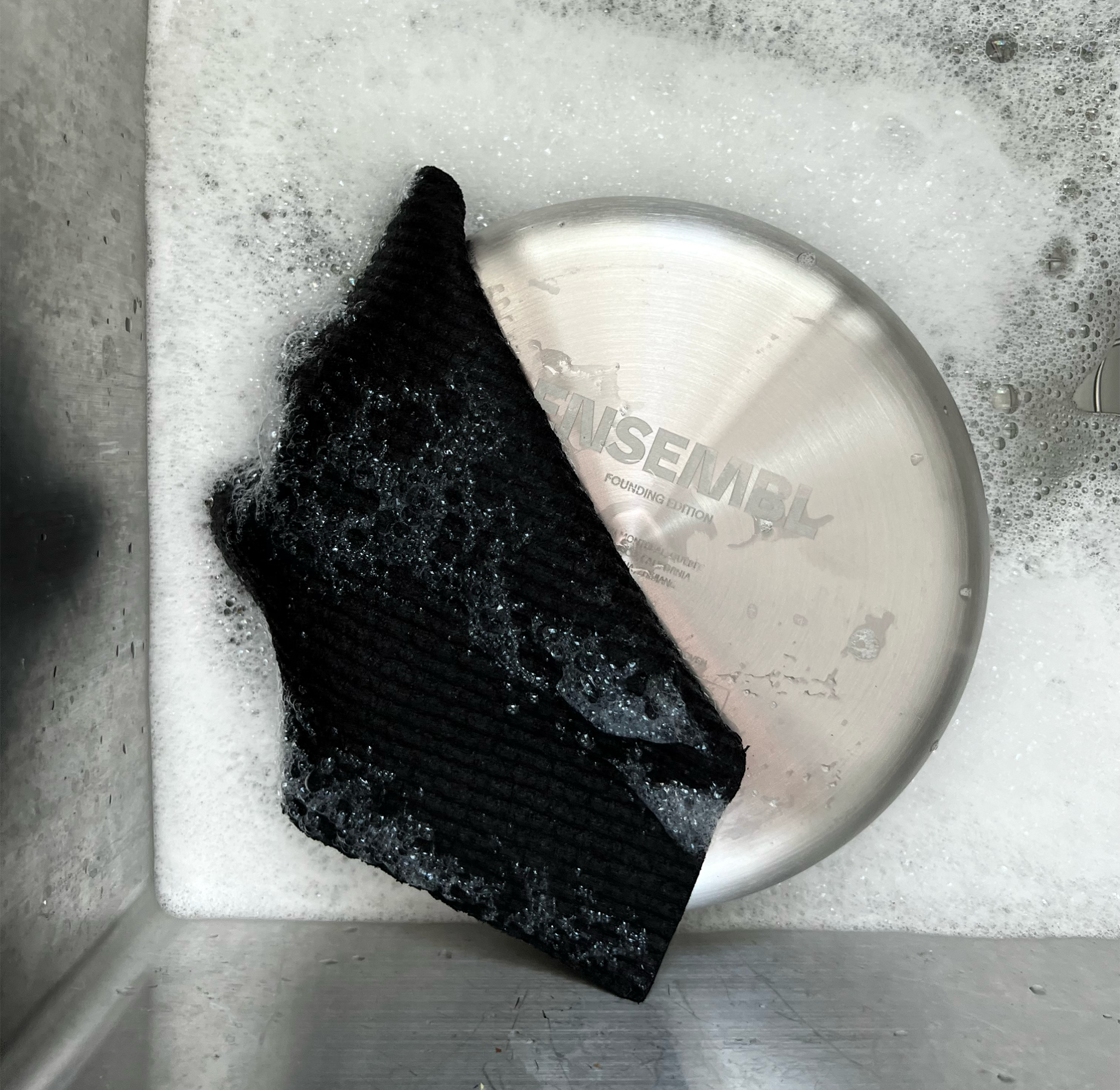 With Stackware, ENSEMBL set out to streamline the entire cooking experience, including cleanup.
Nesting vessels stack easily in the sink so you can wash multiple pots and pans without cluttering your counter or drying rack.
With the handles removed and lids in the "flat" position, it's easy to fit multiple pieces in the dishwasher.
Rivet free interiors eliminate trapped food debris.
Fully-clad stainless steel releases food and is easy to clean.
Read on for more details about how to clean and care for Stackware.
Everyday Use
Wash vessels and lids in the dishwasher or with warm, soapy water and a non-abrasive sponge or dishcloth to prevent scratching.
Wash the removable handle in warm, soapy water.
Dry with a towel to prevent water spots.
Fingerprints and Water Spots
Occasionally, blemishes like fingerprints or mineral buildup from water might affect the appearance of Stackware.
To remove:
Wipe with a solution of equal parts vinegar and water and a non-abrasive sponge.
For extra stubborn spots, repeat this process with a commercial stainless steel cleaner like Bar Keeper's Friend.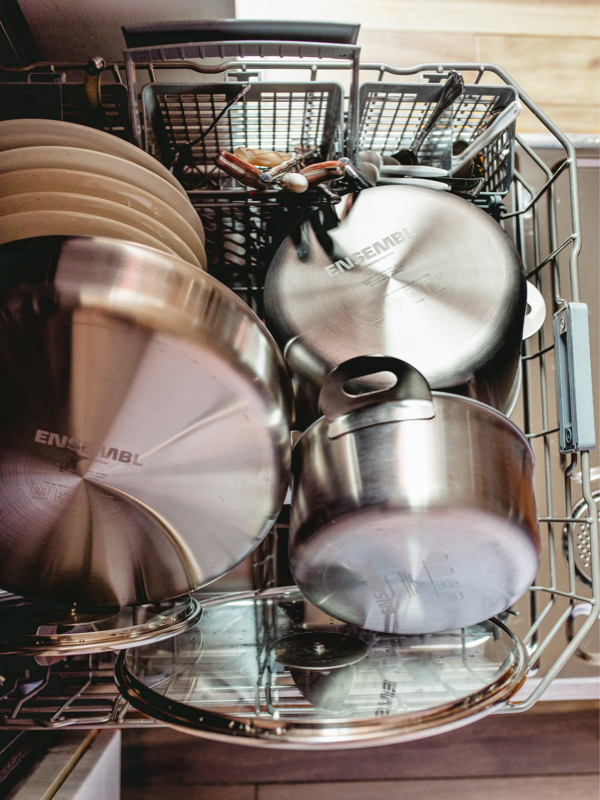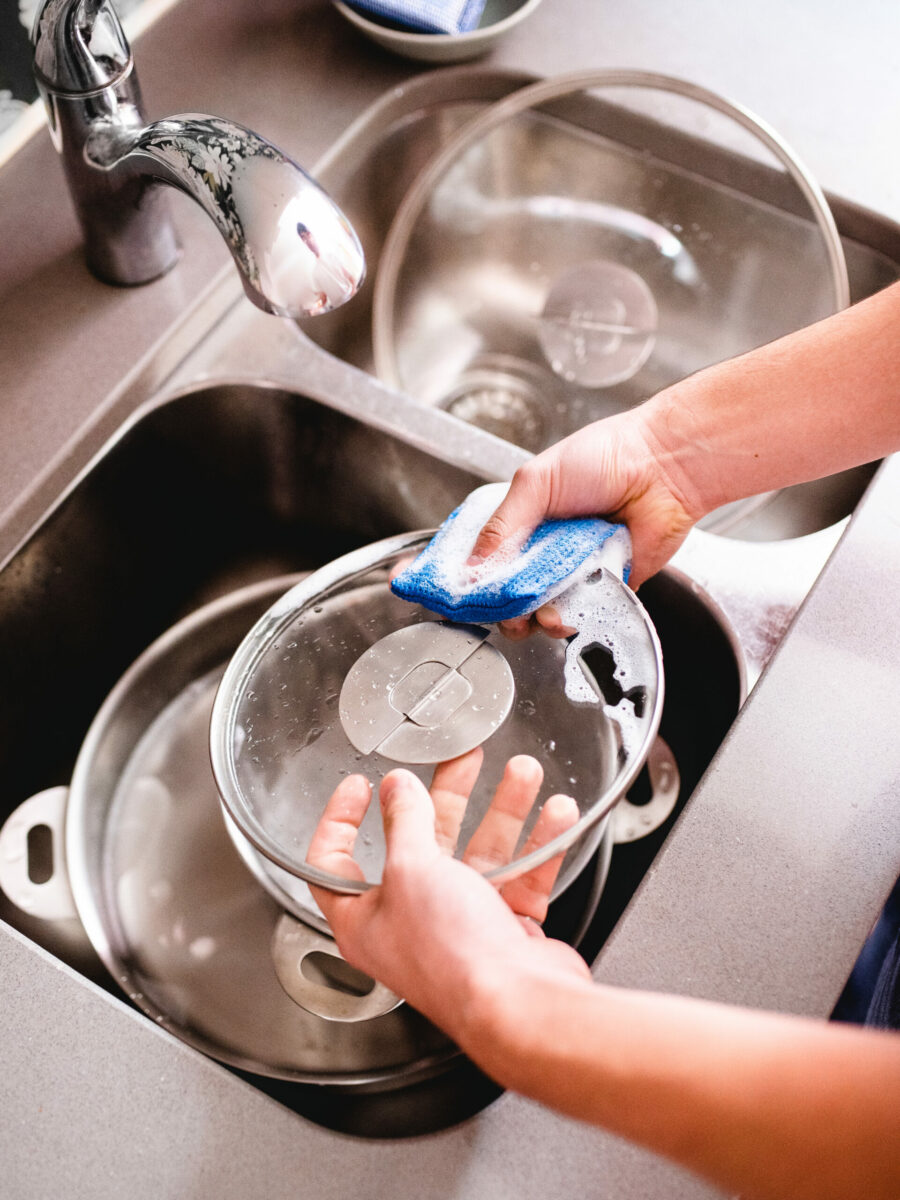 Glass Lids
Glass lids provide transparency during the cooking process. However, their transparency also means that any residue left behind after a meal is visible.
Stackware's lids were engineered for easy assembly/disassembly. This makes it possible to get in and clean between the steel knob and glass.
To clean the lid:
Using a cross head (Phillips) screwdriver you can take the screw out and the knob will detach from the glass. There is a screw and steel washer on the bottom, and the knob is a single piece – so you don't need to worry about a million parts separating when the screw comes out.)
Once detached, you can clean using a solution of baking soda and water (1 tbsp baking soda with ~1 c water) or Bar Keeper's Friend.
Once cleaned, you can dry the glass and the steel knob and reattach the washer and screw with the knob. Use the same screwdriver to secure everything in place.
Burnt Food or Tough Residue
To remove burnt food or tough residue:
Bring 3-5cm of water to boil in the pot or pan
Add 3tbsp of baking soda and boil for five minutes
Rinse with warm soapy water. Remove and let cool.
Scrub with a non-abrasive sponge or dishcloth.
Repeat as needed.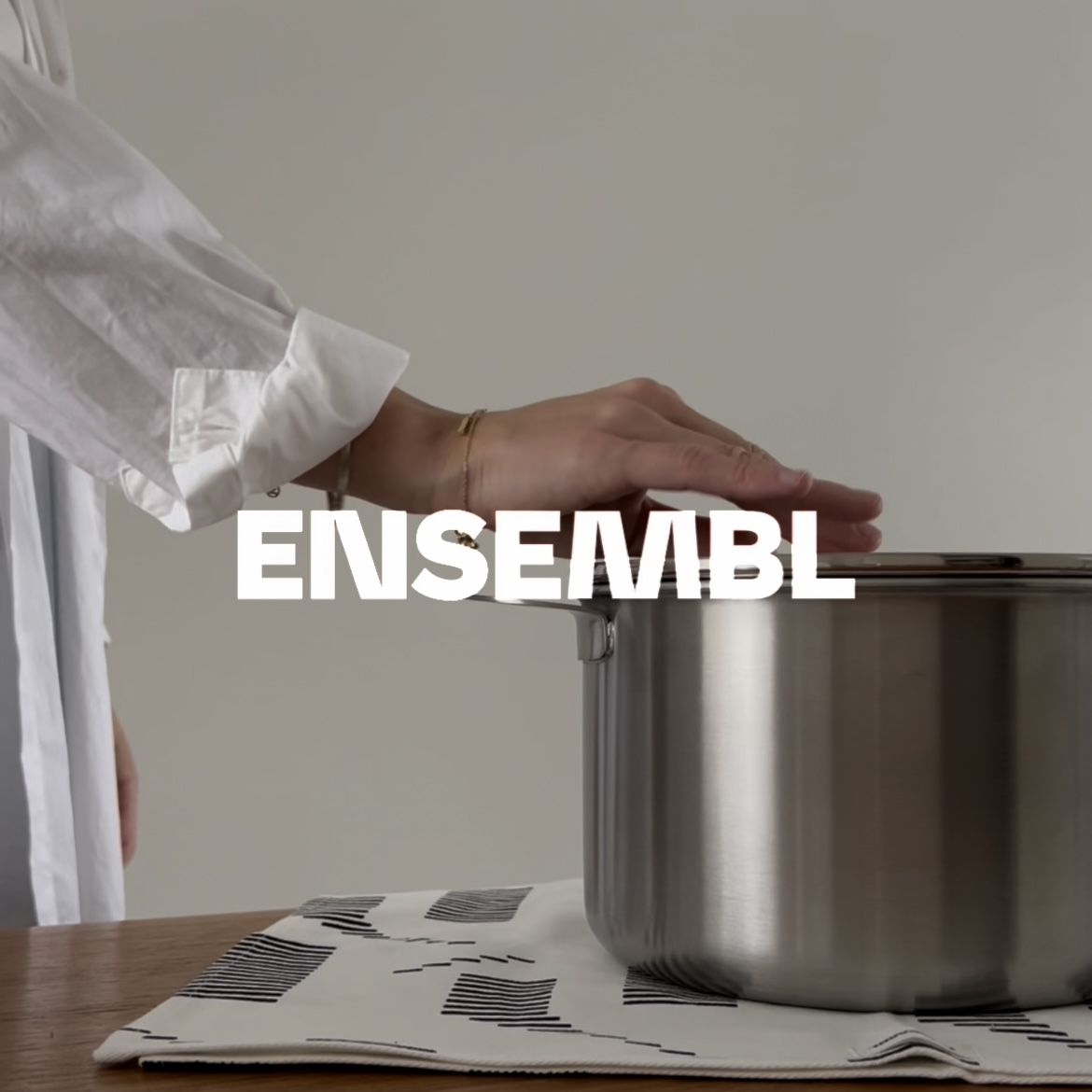 How to remove fingerprints from your Stackware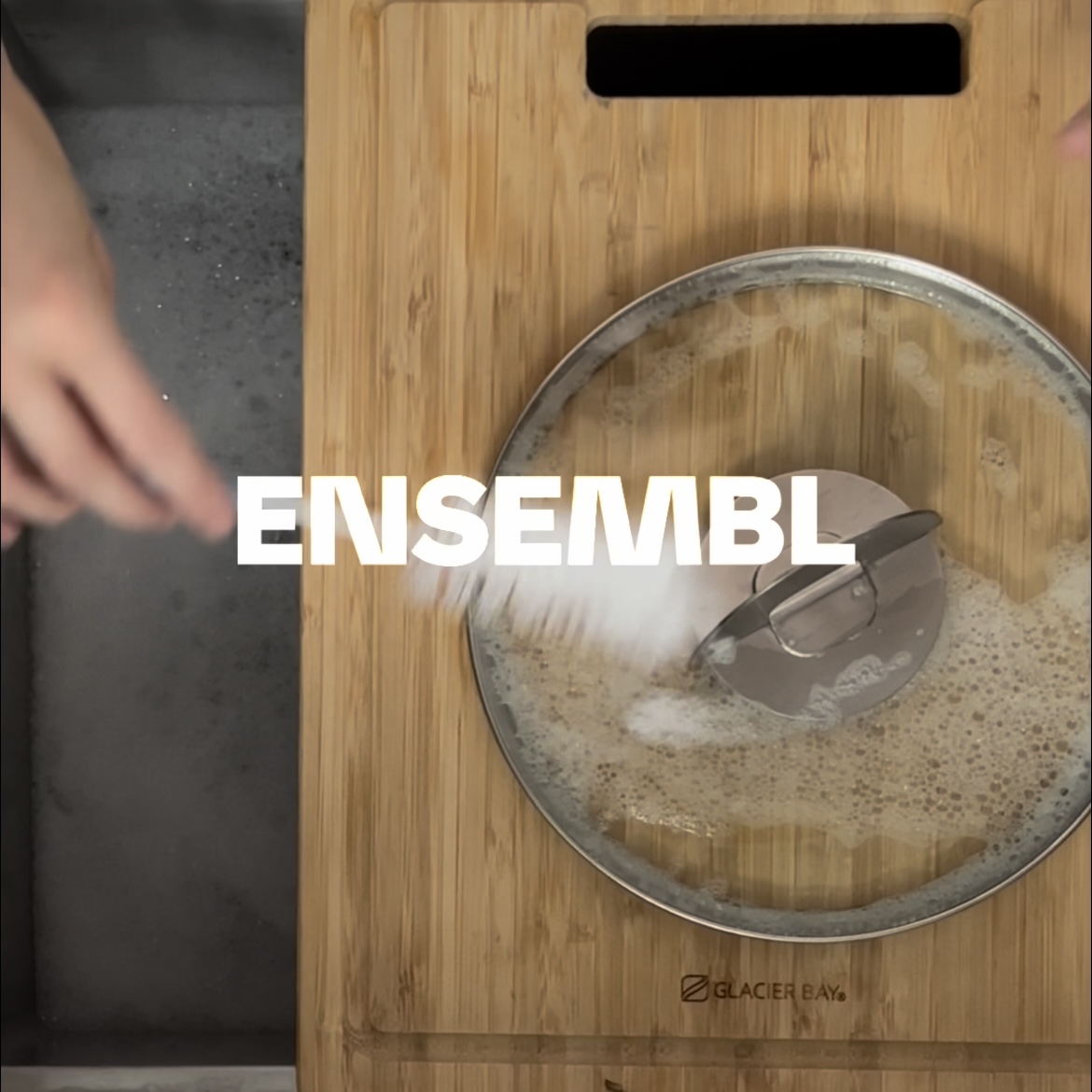 How to clean Stackware's Flat-Lying Lid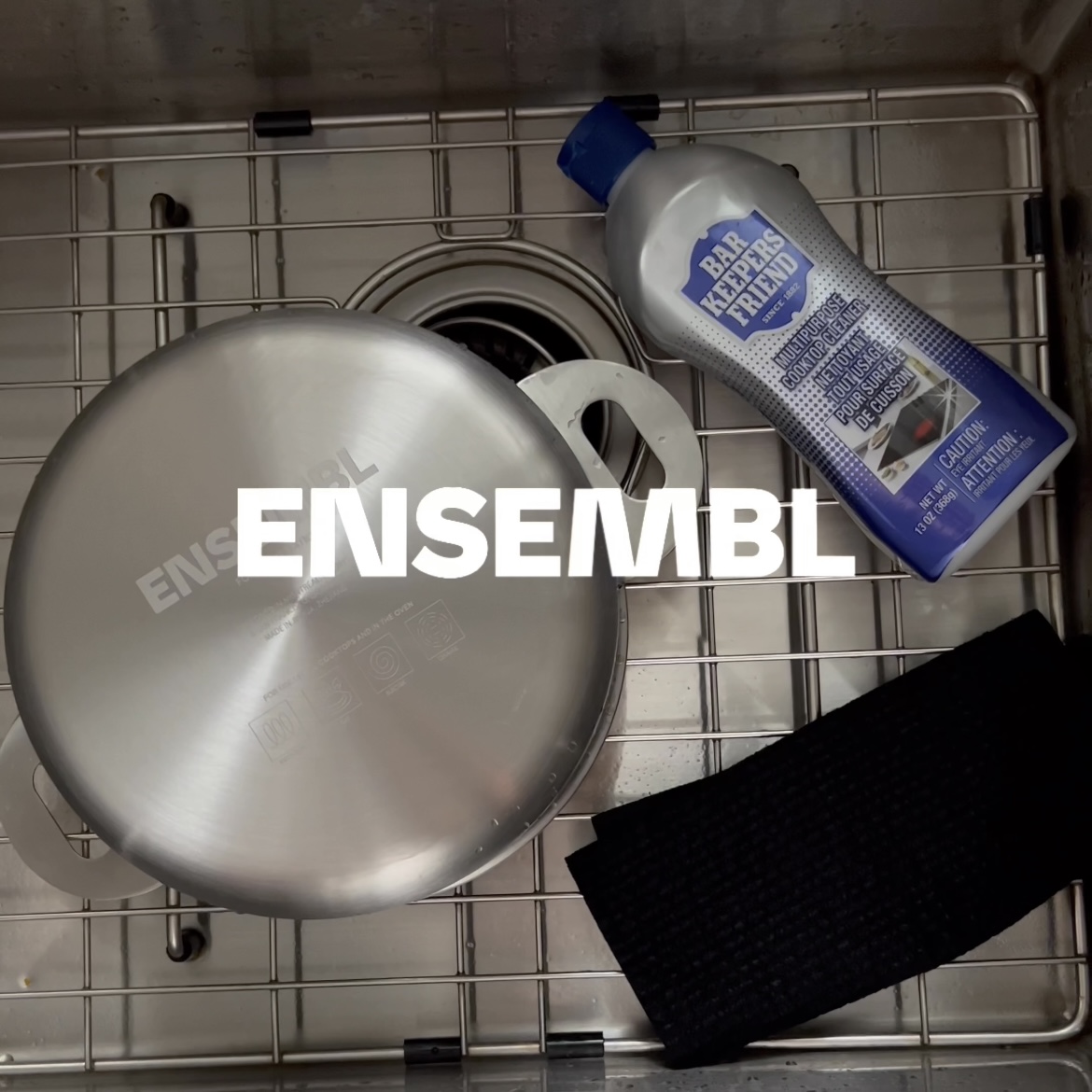 How to remove grease marks from your Stackware
Free shipping on all North American orders.