04.05.2021 | Use
Get to know: Stackware's flat-lying lid
ENSEMBL engineered Stackware's lid to make it easier to stack, store, and save space. The design, however, goes far beyond streamlined storage and considers additional utility, cleaning, and care.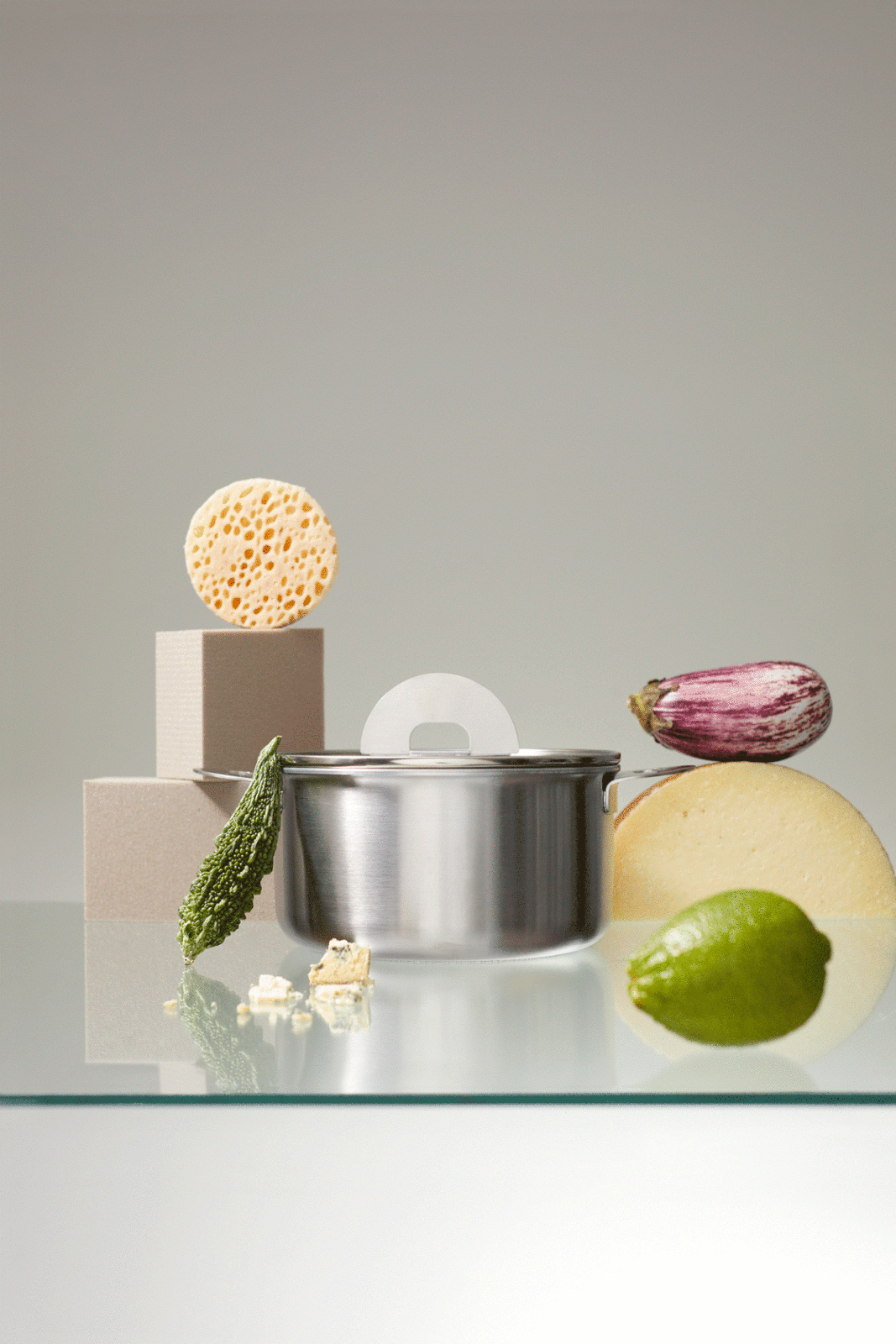 We designed the lid we wanted but could not find.
Traditional lids, with their upright knobs, are a storage space killer.
Even with a multitude of "hacks" available (hanging them from the backs of doors, inverting one lid to stack another on top, a universal lid – which is promising until you need to use multiple lids at the same time) a real solution was lacking.
Stackware's lid features a traditional knob that sits upright when you cook and pushes flat for storage, enabling all five lids to stack together in a single organized set. The design is simple and shouldn't be groundbreaking.
And yet, it is.
No complex games of Tetris to get them into a cupboard. No clanging as they tumble out every time the door opens.
Stackware's lids simply fit.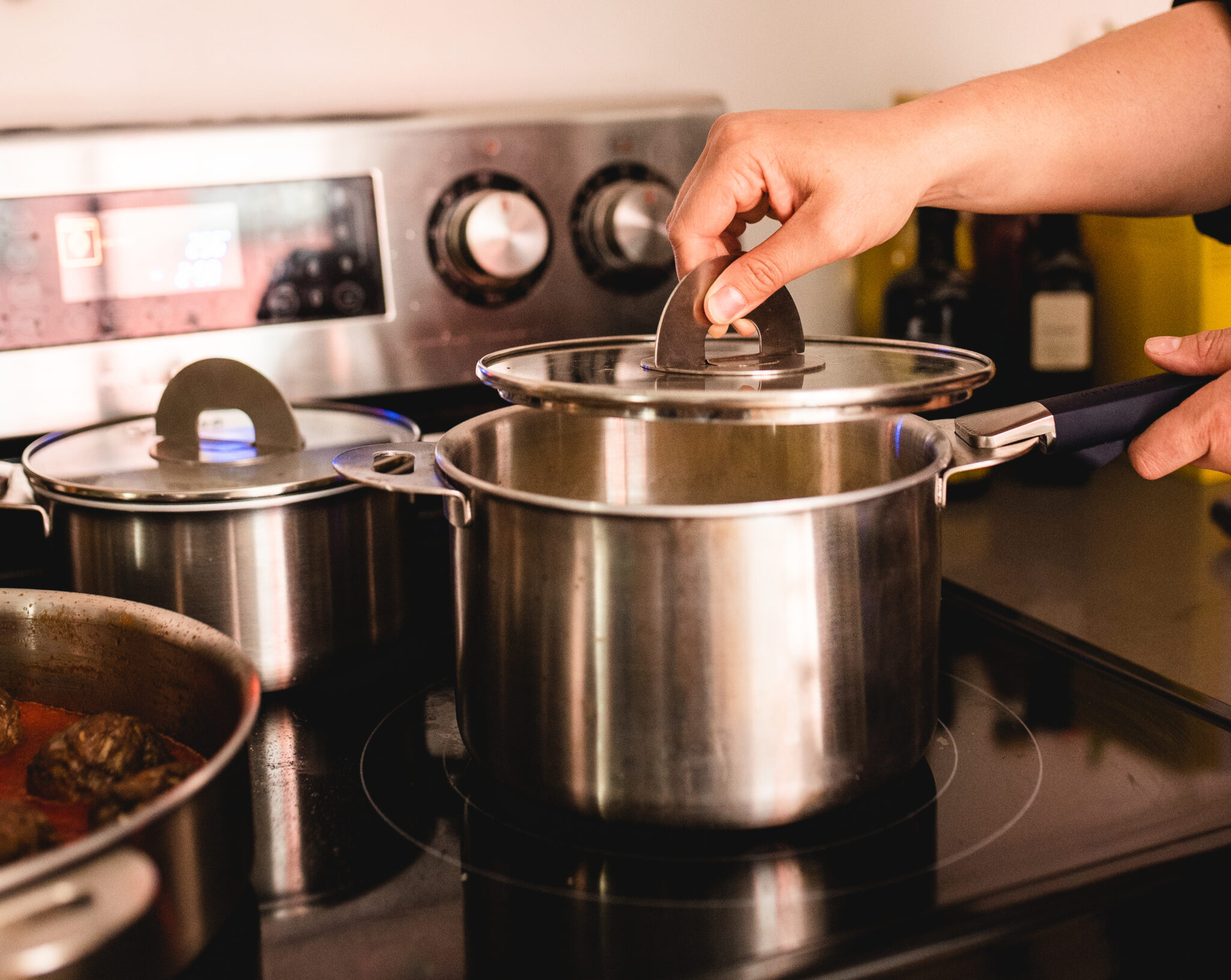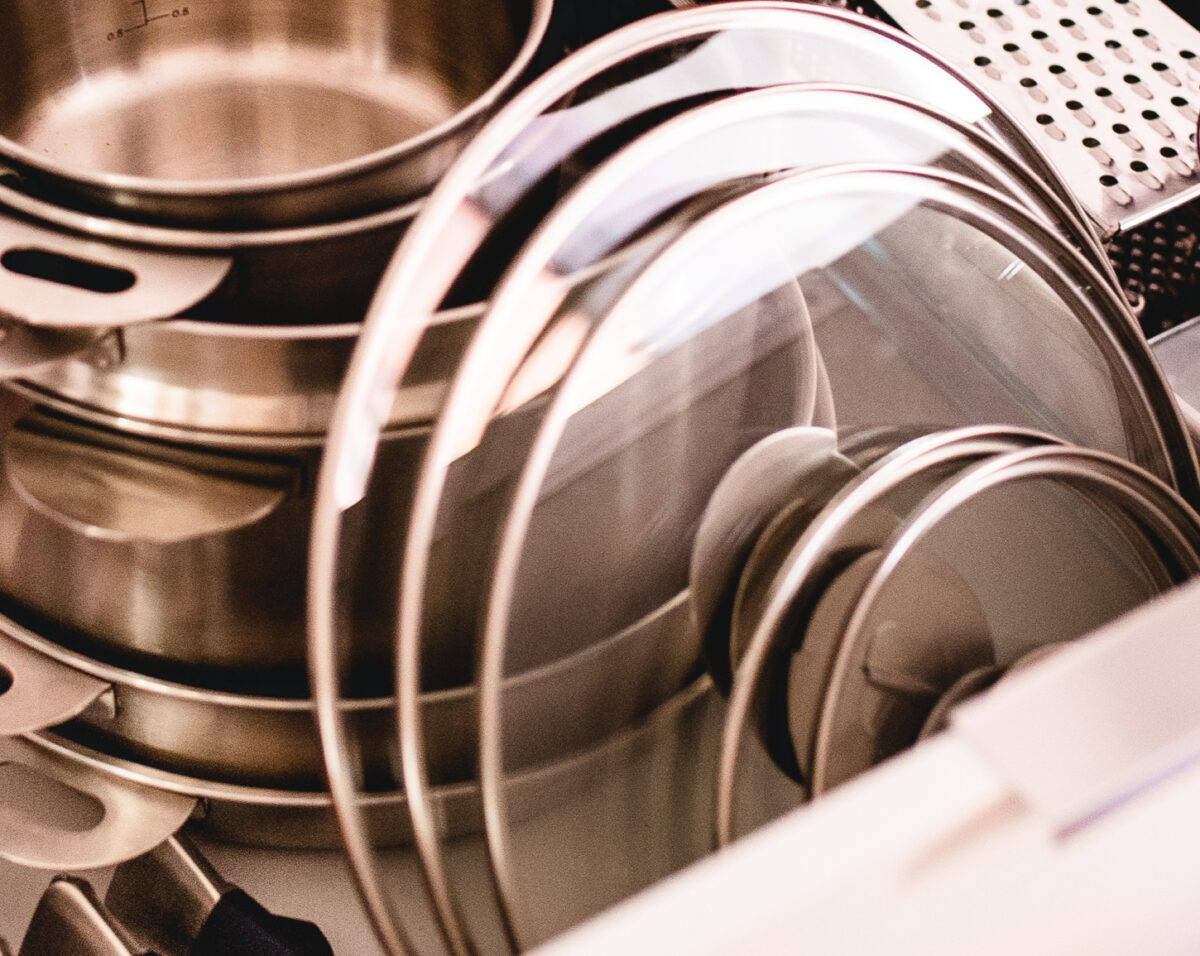 To engineer the lid, other important features were added.
The lids are glass. This makes it easy to see what's cooking, monitor boiling rates, and supervise results without releasing any steam.
The lids are easy to disassemble for deep cleaning.
Other glass lids on the market featured complex attachments, making it hard (if not impossible) to clean between the knob and glass.
Stackware's knob is attached to the glass of the lid with a Phillips screw and washer – and can be detached and removed for deep cleaning, then easily reattached.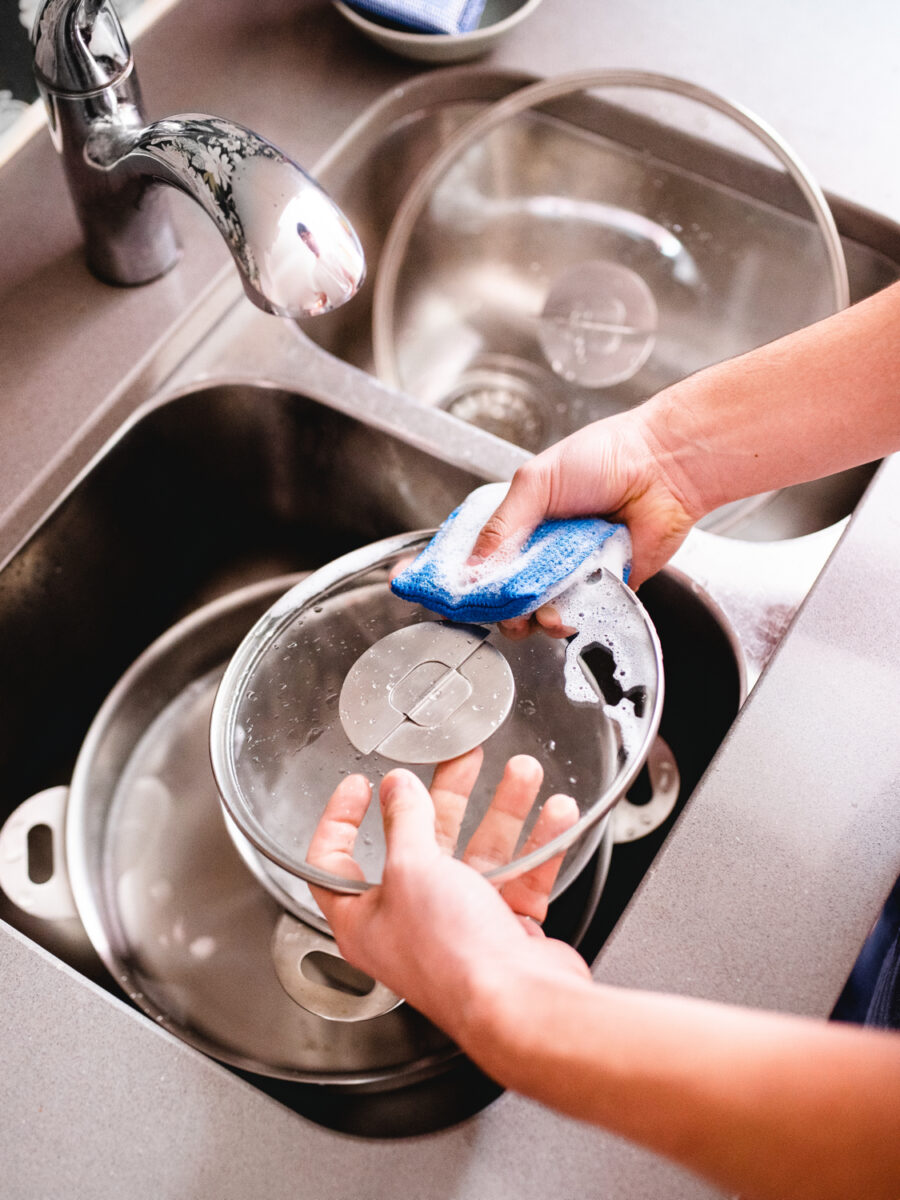 Free shipping on all North American orders.