24.03.2022 | News
Red Dot Design Awards 2022: Stackware Wins
For over 60 years, the Red Dot Design Award has been a mark of distinction for brands leading the way in design and innovation. In 2022, Stackware became a recipient of this prestigious award.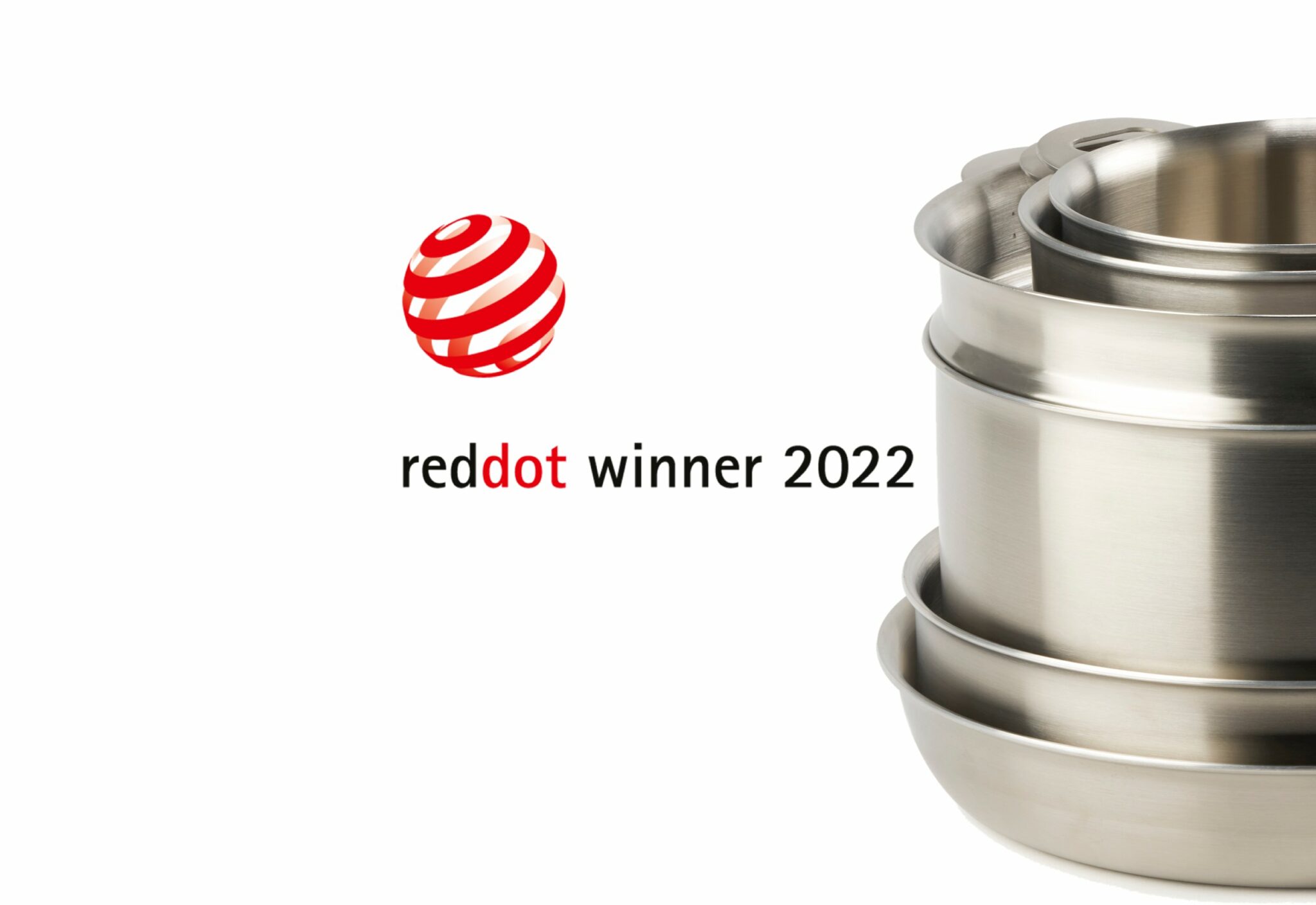 MONTREAL, CANADA, March 28, 2022 –
ENSEMBL, a modern housewares brand that creates tools to enhance life and optimize space, has won a prestigious Red Dot Design Award for its cookware collection, Stackware.
For more than 60 years, Red Dot has been the leading organization recognizing innovative designers and brands.  ENSEMBL was one selected to win alongside legacy brands such as Maserati, Google, Braun, and Iittala.
For this 67th award season, judges at the top of their fields convened to evaluate products across industries and recognized Stackware from among a cohort of impressive inventions for its unique innovations and attention to design.
Stackware is made with patent-pending removable handles – secure and sturdy while remaining simple to use, the removable handle allows the set to nest when stored and extend its utility beyond stovetop cooking.
Stackware's lids are made of tempered glass and feature knobs that go flat – whether that is in the cupboard at the end of a meal or in the refrigerator with leftovers.
Stackware's cooking vessels feature 3.5mm fully clad-clad steel and aluminum – ensuring responsive, even heat dispersion and optimal performance.
Fixed side brackets are laser welded, not riveted, resulting in a sleek, clean design that neither distracts the eye nor traps food debris. Each vessel features metric and imperial measurement marks, streamlining the fill and reduction process while cooking.
Stackware is a modern reimagining of a stagnant product category; the team has purposefully engineered each component to streamline both the design and functional capabilities of cookware, resulting in an innovative multifunctional product.
Stackware is designed in Montréal, Québec and San Francisco, California with award-winning industrial designer Chris Harsacky, partner at HUGE Design. It is manufactured with a second-generation, family-run factory specialized in the metal cladding process in Jinhua, Zhejiang. Stackware ships in plastic-free, 100% recyclable packaging designed in conjunction with Kearney's PERLab in Chicago, Illinois.
Stackware is available as Full6, Classic4, and Core2 as well as Separates. Each set comes with a limited lifetime warranty, complimentary 60-day returns, free shipping within North America and duties paid on all international orders.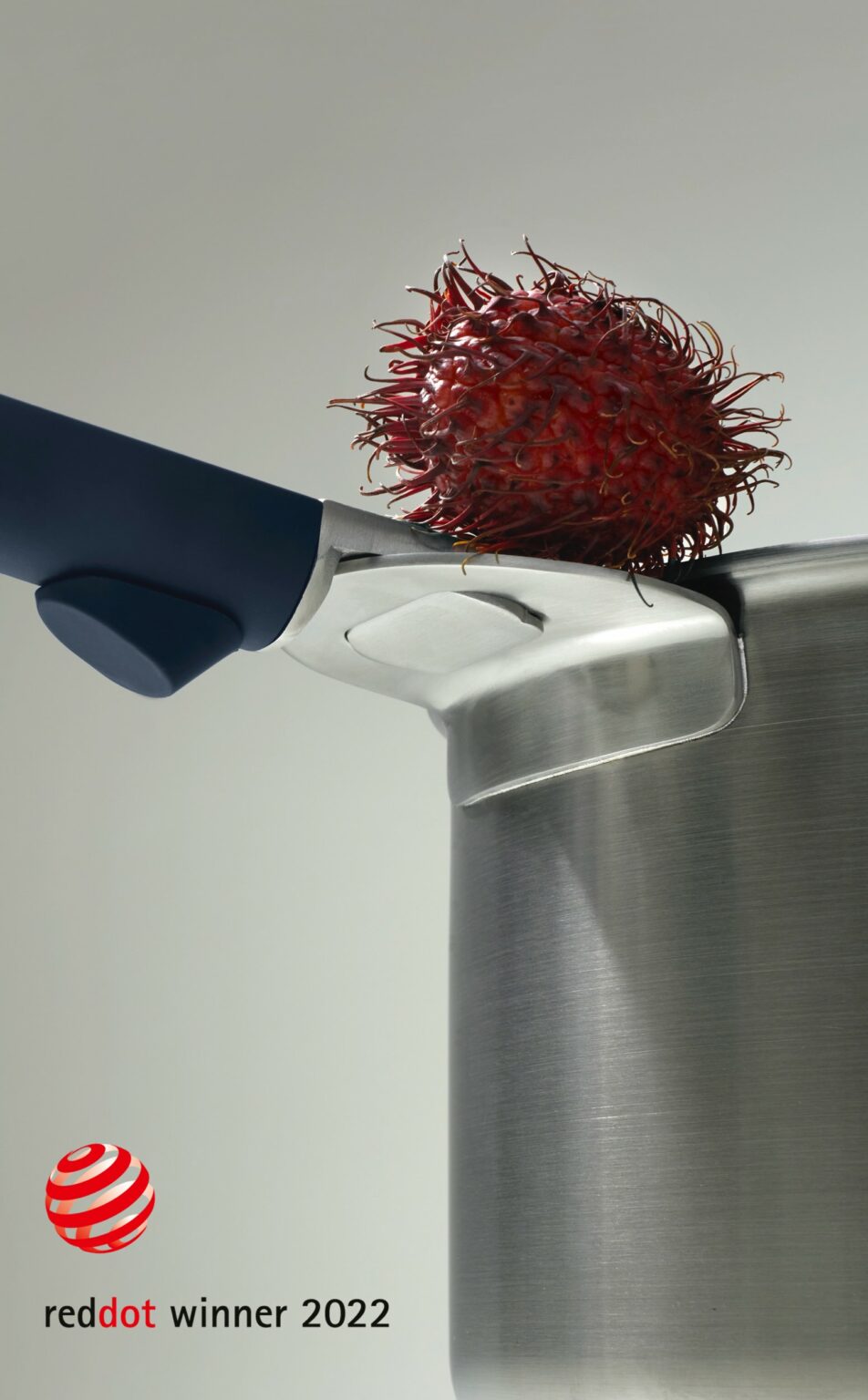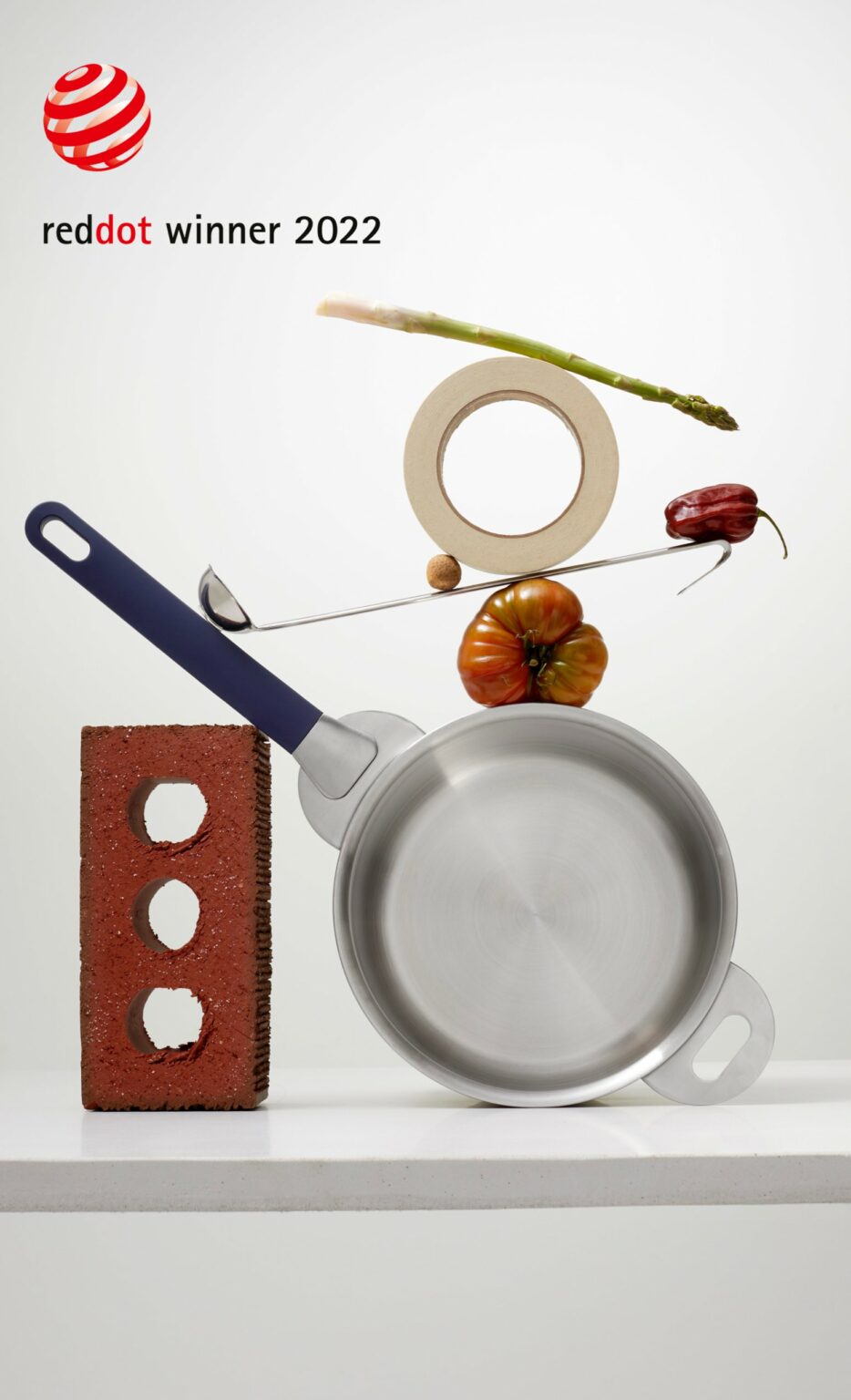 About ENSEMBL
ENSEMBL is a modern housewares brand that creates tools to enhance life and optimize space.
Inspired by the idea that the things we own should serve us well, ENSEMBL is reimagining the functional products we use daily at home, starting with our debut collection, Stackware.
Born in a small kitchen in Montréal, ENSEMBL is on a mission to reduce the number of products we discard in our lifetime by designing long-lasting products that maximize functionality and can be stored in limited space.
Free shipping on all North American orders.