13.11.2020 | Perspective
Maggie Spicer teaches us how to stock a pantry
If you were stranded on an island, what would you bring to put in your pantry? Maggie Spicer, an institution in the San Francisco food scene, teaches us about the essentials - and how to get the most out of what we have.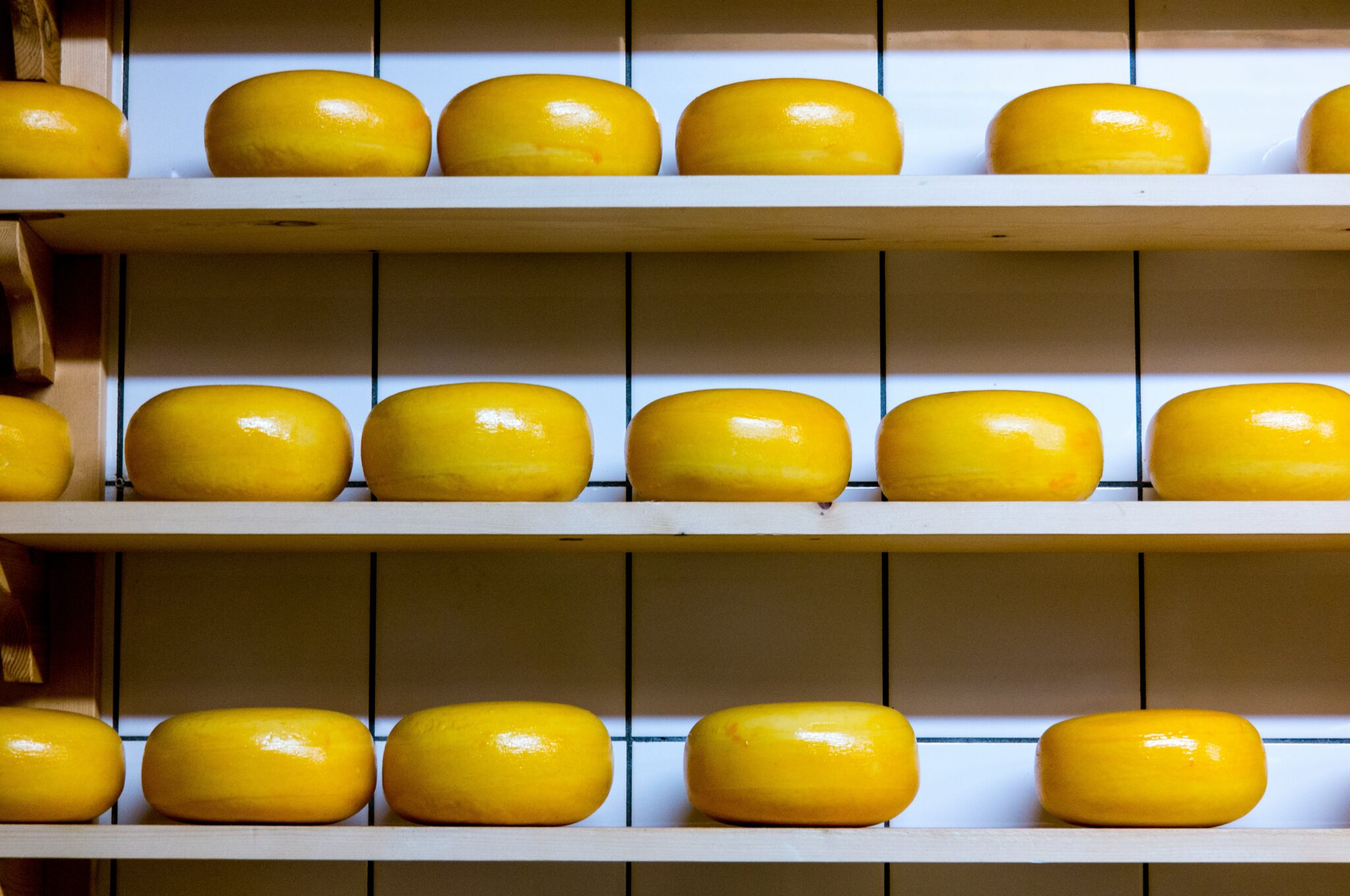 Words:
Maggie Spicer
as told to Kate Swanson
Maggie Spicer is the founder of the 86fund – a fund aimed at supporting restaurants during the pandemic – and co-founder of Benne and Douglas – two great San Francisco food brands. She is also the founder of WHISK, a SF-based Hospitality Design agency; an editor of Drift and Ambrosia magazines; a board member of 18 Reasons, Bi-Rite's non-profit and community-focused food school; and serves on the advisory committee for the non-profit arm for CUESA, the San Francisco Ferry Building Farmers' Market.
Maggie is a master of curation, both visually and on your plate. We caught up with her to talk about food essentials and how to think about building a great pantry – stocked and ready for whatever might keep us cooking at home.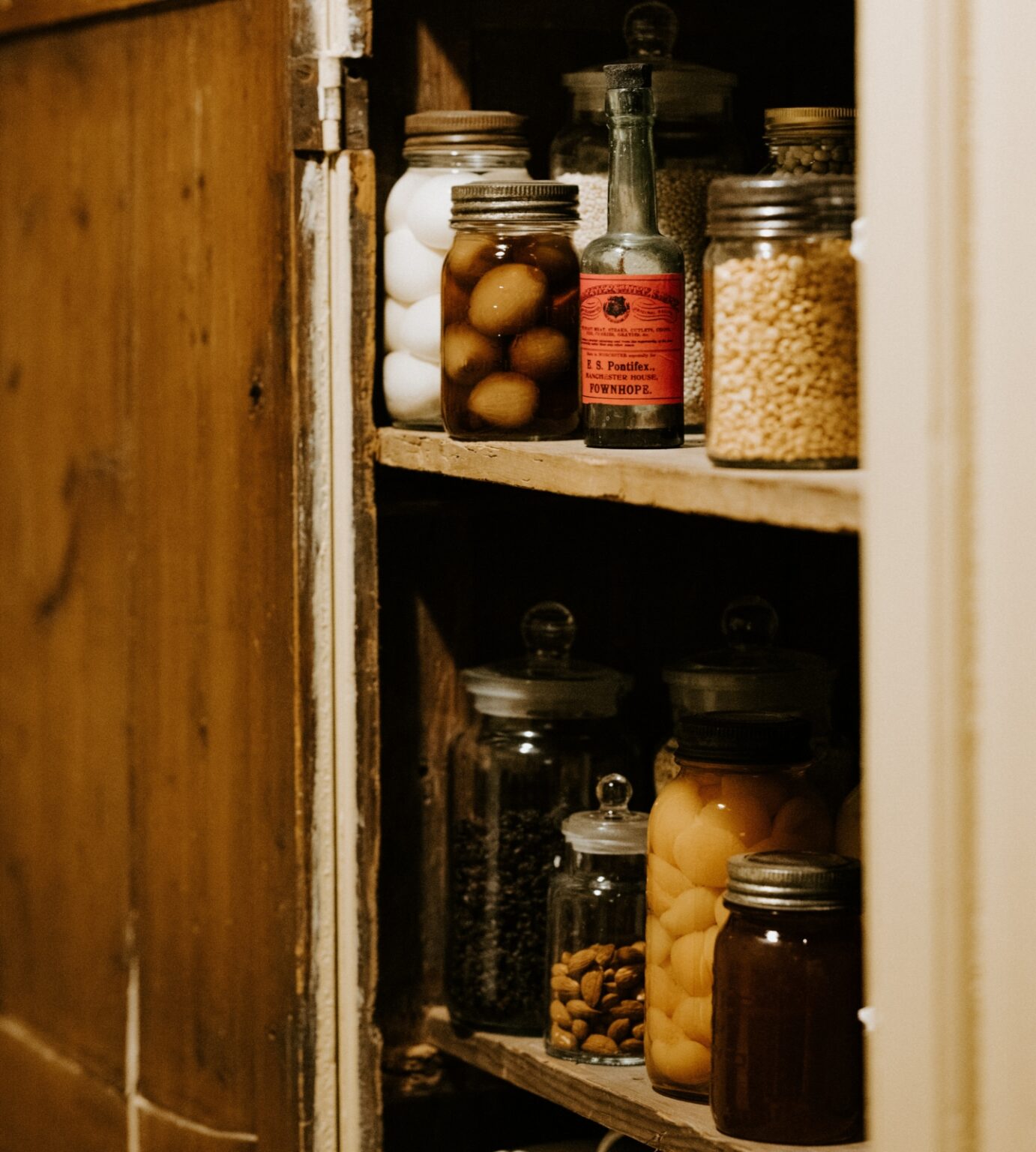 Essentials:
(The basic breakdown of what to stock.)
Salt: Table salt (a good kosher salt), a finishing salt (Maldon salt, a fine grey sea salt, a smoked salt, a black lava salt, a Himalayan salt – a salt that will bring out the umami of a dish). For example, most chefs sprinkle salt atop a salad to finish it, not just in the dressing. It's not something we normally think of as home cooks. So, you can make the dressing with the kosher salt, then finish with Maldon or French sel gris).
Oil: Two types of oil – an extra virgin olive oil (again, for finishing) and something that can tolerate higher temperatures when you're cooking, such as grapeseed oil.
Vinegar: red wine, apple cider, and champagne vinegars are great, but it is important to find what you like.
A staple grain: farrow, rice, quinoa, a pasta you enjoy – you should have at least one on hand.
Shallots, lemons, garlic, black pepper, and flat-leaf parsley: Lemons can also be used on salad if you don't have vinegar, shallots can be used in a sauté, garlic is called for in so many recipes, and parsley can be chopped and added to a sauce or included in a salad as larger, picked leaves. I love a salad with an array of picked, fresh herbs. One of our staple dressings both at home and in the shop combines several of these ingredients – red wine vinegar, extra virgin olive oil (EVOO), shallots, salt and pepper.
Fresh, in-season fruit: because it's good on its to have on hand and can be part of a meal or a snack.
Capers: they are inexpensive and easy to store for along time, and can add a nice salinity to dishes, dressings, and sauces.
Extras:
(More elevated options that are worth the self-space)
Fresh almond milk: try to find almond milk that doesn't contain gums or stabilizers or get the ingredients to make your own (almonds, water, salt, and some dates or cardamom for flavour).
Pickles and low or no-sugar-added preserves: my favourite is a yuzu-kosho Japanese citrus relish – something that adds umami and bright notes when you're cooking. INNA Jam makes some delicious, kid-friendly preserves and jams. For something more extravagant, we opt for June Taylor.
Spices that make you excited: Urfa Biber, Ras el Hanout, Togarashi or Furikake seasoning, fennel pollen, fresh marjoram — essentially something that elevates your everyday food.
Coconut-based yogurt: take time to find one that you like – tastes and textures vary depending on the producer.
Interesting cheeses and charcuterie staples: stocking things like salumi and cheeses that are easy to bring out for entertaining, plus some good quality crackers. We love Harbison from Jasper Hill Cellars in Vermont, La Tur (Italian), Red Hawk from Cowgirl Creamery just a short drive north of SF, and Epoisse if you're feeling adventurous!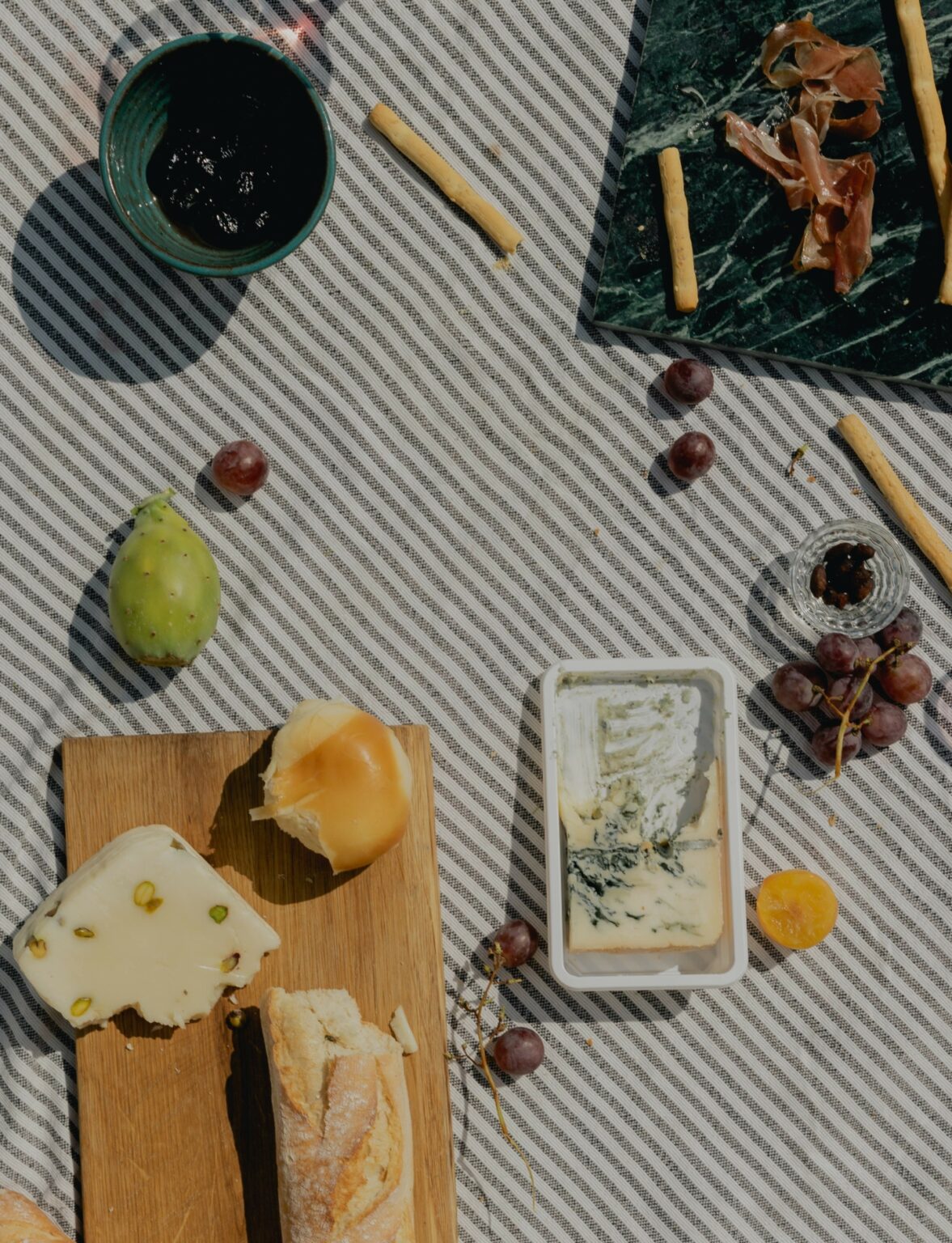 Free shipping on all North American orders.