11.11.2021 | News
Innovation in Consumer Products
As consumer expectations of products change, the new demands require innovation - but the way we approach that innovation must change, too. Join us for a fireside chat on the future of innovation in consumer products.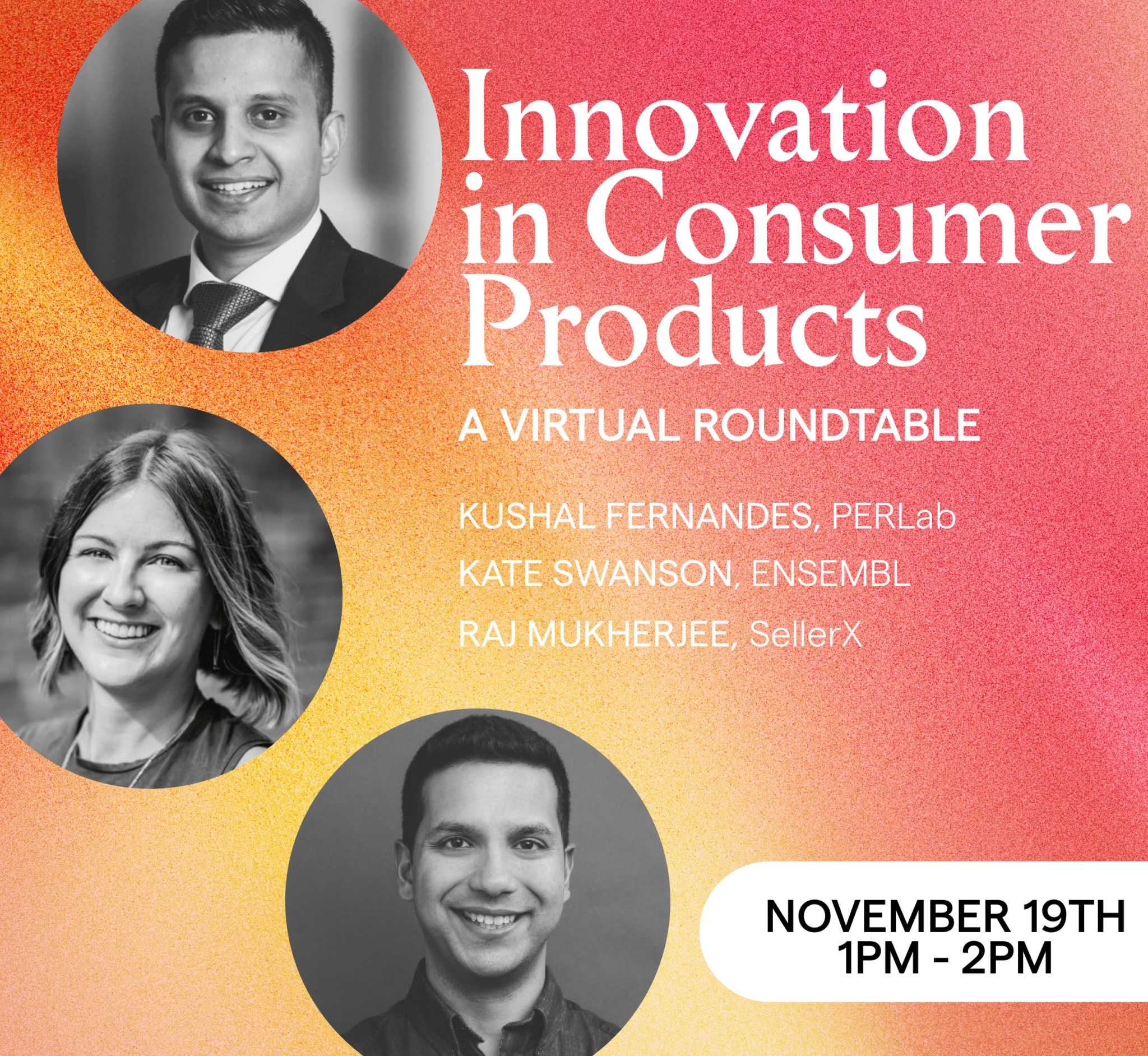 JOIN US ON
NOVEMBER 19
1PM ET
The way we innovate consumer products is changing.
This is, in part, a response to changing consumer expectations around sustainability and the rise of the conscious consumer. Brands are also using innovation to differentiate and carve out a white space for new products.
Join Kushal Fernandes  and Kate Swanson for a discussion with Raj Mukherjee to explore three timely questions:
What does innovation for the conscious consumer look like?
How can product innovation help cement the next generation of digital brands?
Is ecosystem innovation necessary for long-term success?
Discussion will be followed by Q&A.
_
Where: Online — you can register here. A Zoom link will be shared with all registered participants. A recording will be made available after the event.
When: 1pm – 2pm ET, Friday November 19, 2021
Kushal Fernandes is Founding Member of Kearney's Product Excellence and Renewal Lab (PERLab). At PERLab, Kushal leverages his engineering background to bring design-driven EBIT improvement to his clients.
Kate Swanson is the Founder of ENSEMBL, a design-driven housewares brand. ENSEMBL's debut product collection, Stackware, utilizes design and engineering to bring new functionality to a tradition product category: cookware. Kate resides in Montréal.
Raj Mukherjee is a senior leader in the ecommerce space and sits on ENSEMBL's board of directors. He is a Founding Member of PERLab, currently leads operations at SellerX, and has previously held senior operations roles at SSENSE and consulting roles at Kearney and McKinsey.
Free shipping on all North American orders.