20.03.2023 | Perspective
Iconic Buildings We Love
A roundup of iconic architectural achievements from around the world.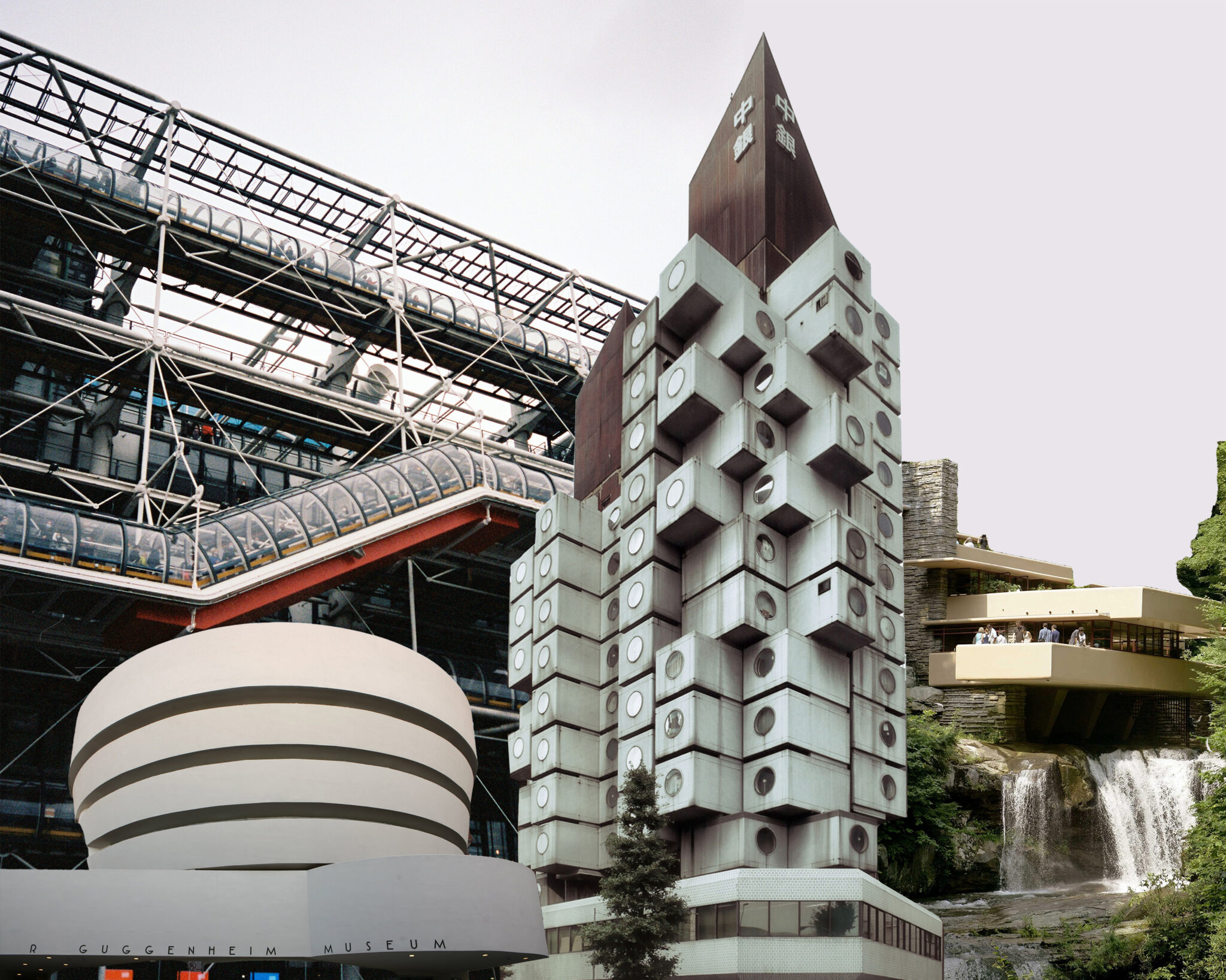 Image:
Rowen Dinsmore
Words:
Team ENSEMBL
What makes a building iconic?
The materials? The shape? The construction? The proposed method of utilization?
Explore 6 of our favorite architectural icons.
Centre Pompidou
The Centre Pompidou, designed by Renzo Piano and Richard Rogers and inaugurated in 1977, is a 20th-century architectural marvel.  Immediately recognizable by its exterior escalators, ducts, and tubing, it is the first building to be constructed "inside out" – that is having its structural system, mechanical system, and circulation system exposed on the exterior, rather than hidden.
Situated in Paris's 4th Arrondissement, it is home to the National Museum of Modern Art and is internationally renowned for its 20th and 21st century art collections.
ENSEMBL loves it because: The Centre Pompidou reimagines form and function, making a building's traditionally functional elements part of the form and beauty.
Centre Pompidou, Paris, France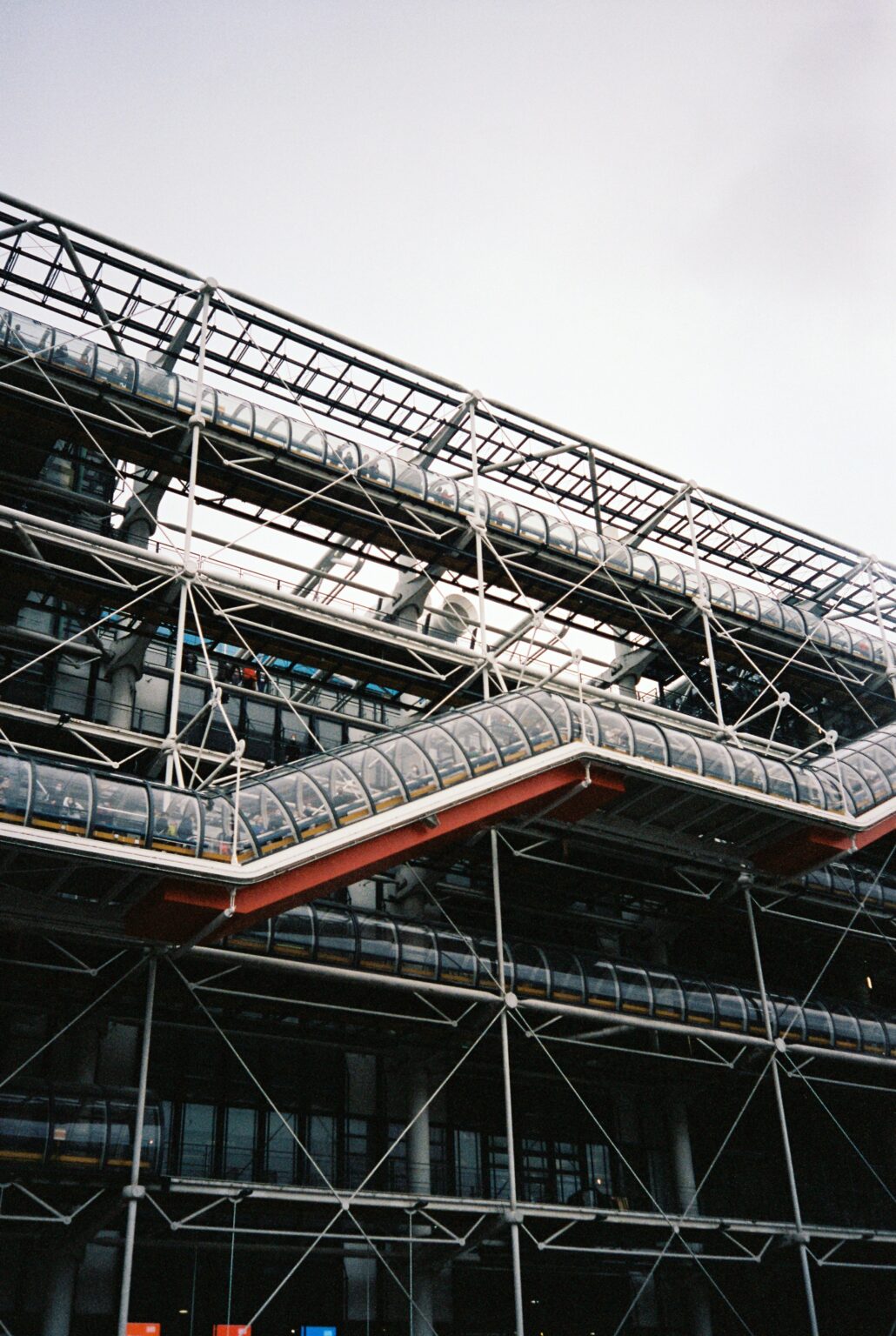 Centre Pompidou, Paris, France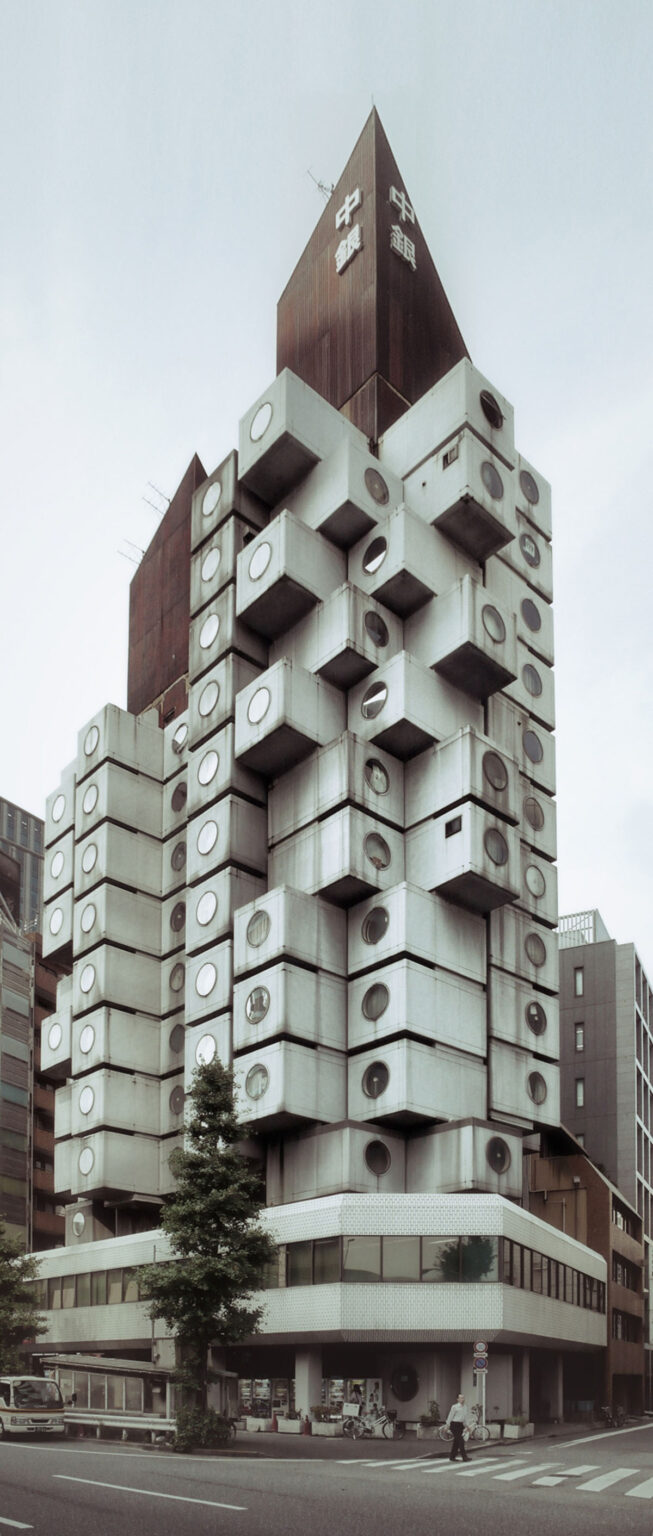 Nakagin Capsule Tower, Shimbashi, Tokyo, Japan
Nakagin Capsule Tower
Built in 1972 by Kisho Kurokawa, this mixed-use residential building is both rare example of Japanese Metabolism and the world's first example of capsule architecture built for practical, permanent use.
Located in Shimbashi, Tokyo, the tower is composed of 140 capsules, measuring 4m(l) by 2.5m(w) by 1.5m (h), each of which was fitted with electrical and plumbing before being sent to the building site. Each capsule was designed to serve as a self-contained pied-a-terre, but in practice the capsules could also be connected to form larger living spaces.
ENSEMBL loves it because: The Nakagin Capsule Tower pioneered what space-efficient living looks like.
Nakagin Capsule Tower, Shimbashi, Tokyo, Japan
The Masters' Houses Ensemble: Kandinsky/Klee Master House
Walter Gropius built this semi-detached house in Dessau, Germany in 1926. The cubic buildings use identical elements paired with the highest architectural quality and form the ensemble of the Masters' Houses, an outstanding architectural achievement of the Bauhaus.
The Masters' Houses are also of particular importance as places of residence and work artists such as Wassily Kandinsky and Paul Klee, who shaped the interior of the houses.
The house has been a UNESCO World Heritage Site since 1996.
ENSEMBL loves it because: The Master House offers a glimpse into the world that iconic artists lived, showing how thoughtful design played a role in their day-to-day.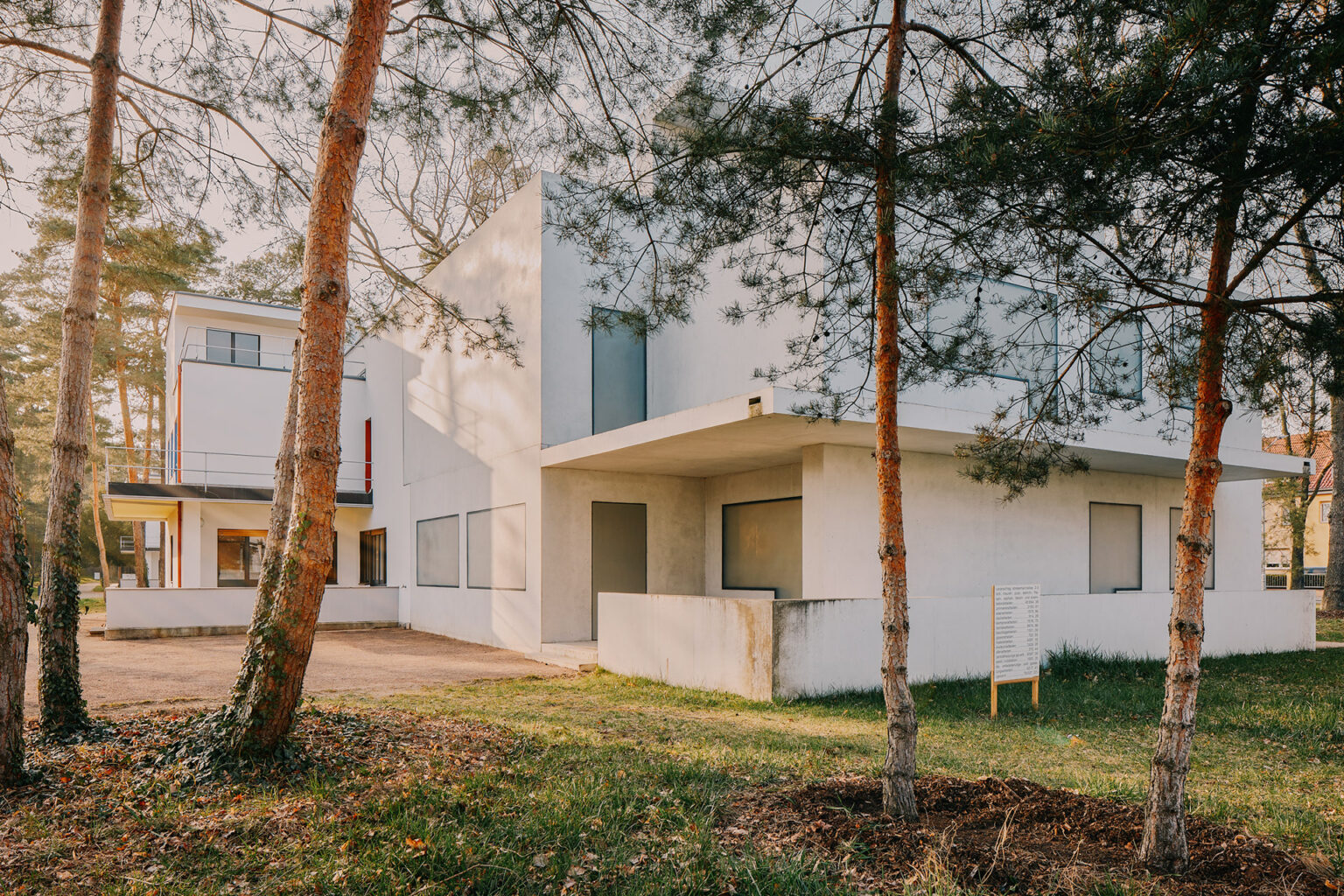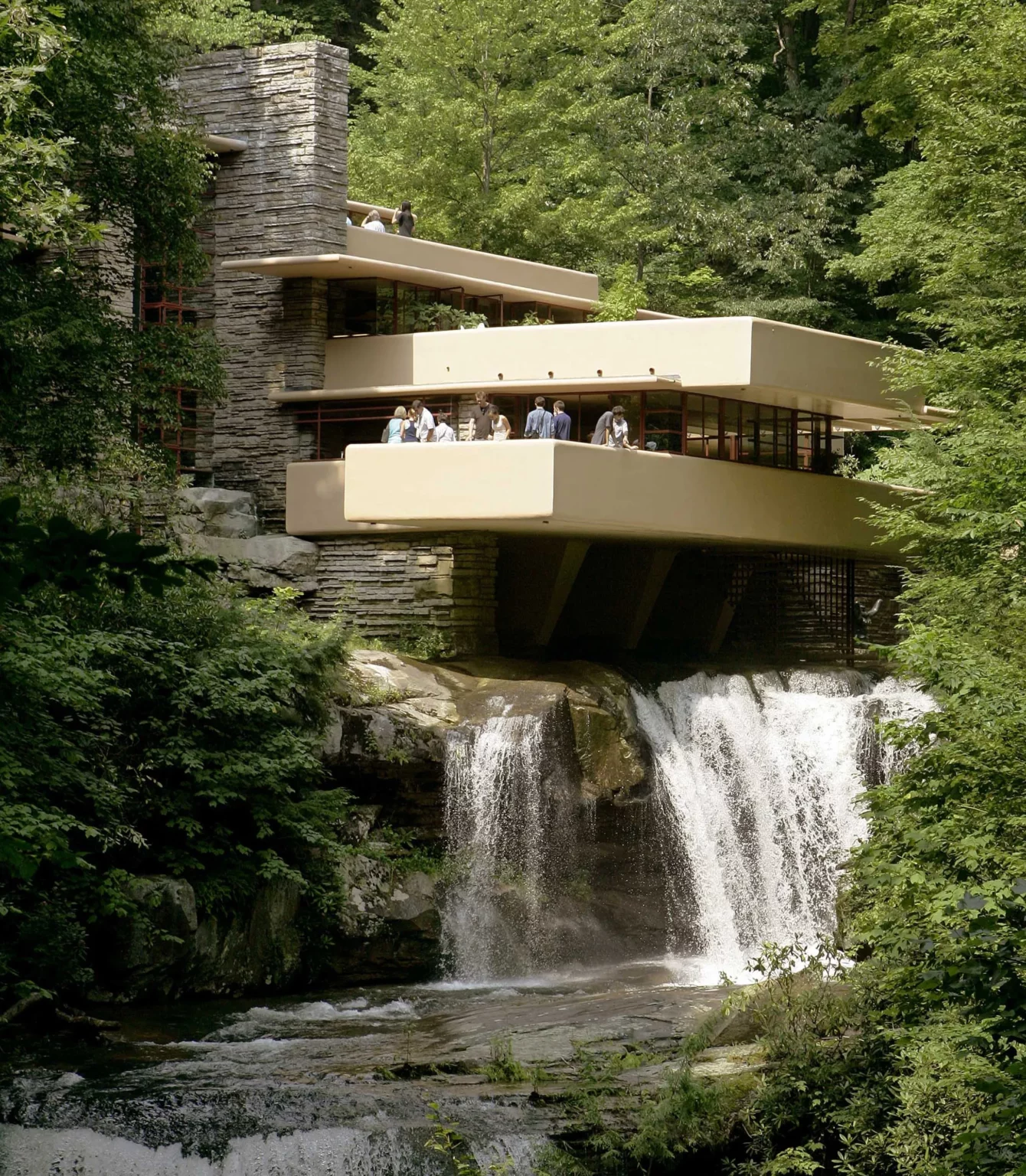 Fallingwater by Frank Lloyd Wright
Fallingwater is a private residence built by Frank Lloyd Wright in 1935 in the Laurel Highlands area of southwest Pennsylvania. The home is regarded as one of Wright's greatest masterpieces both for its dynamism and for its integration with its striking natural surroundings.
Wright's development of the philosophy of organic architecture is reflected in Fallingwater's design. This style is particularly prevalent in the ways that interpenetrating exterior and interior spaces are built and the strong emphasis placed on harmony between humans and nature.
ENSEMBL loves it because: Fallingwater reminds us to think about how we exist, and how objects exist, within a broader space and within the broader world around us.
Eichler Homes
Eichler homes are examples of Modernist architecture that has come to be known as "California Modern", and typically feature glass walls, post-and-beam construction, and open floorplans in a style indebted to Frank Lloyd Wright and Mies van der Rohe.
From 1949 to 1966, Joseph Eichler's company, Eichler Homes, built over 11,000 homes in California. Later, other firms worked with Eichler's company to build similar houses. Together, they all came to be known as Eichlers.
Eichler home exteriors featured flat and/or low-sloping A-framed roofs, vertical 2-inch pattern wood siding, and spartan facades with clean geometric lines. One of Eichler's signature concepts was to "bring the outside in", achieved via skylights and floor-to-ceiling windows with glass transoms looking out on protected and private outdoor rooms, patios, atriums, gardens, and pools.
ENSEMBL loves it because: Eichler's homes let us reimagine the way we perceive space – allowing them to become seemingly larger, and more calm thanks to the design. We also love them because of their emphasis on "less is more"!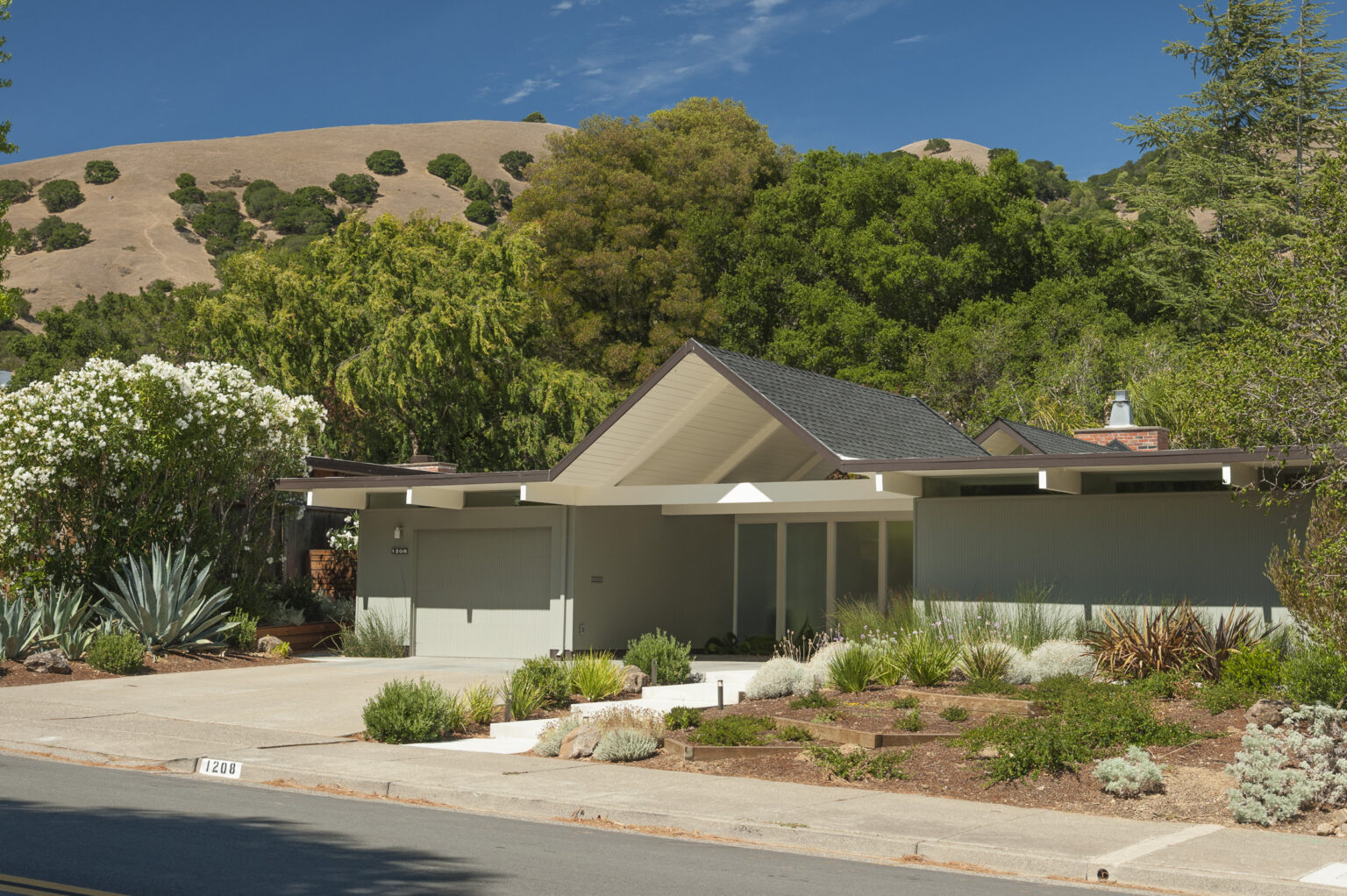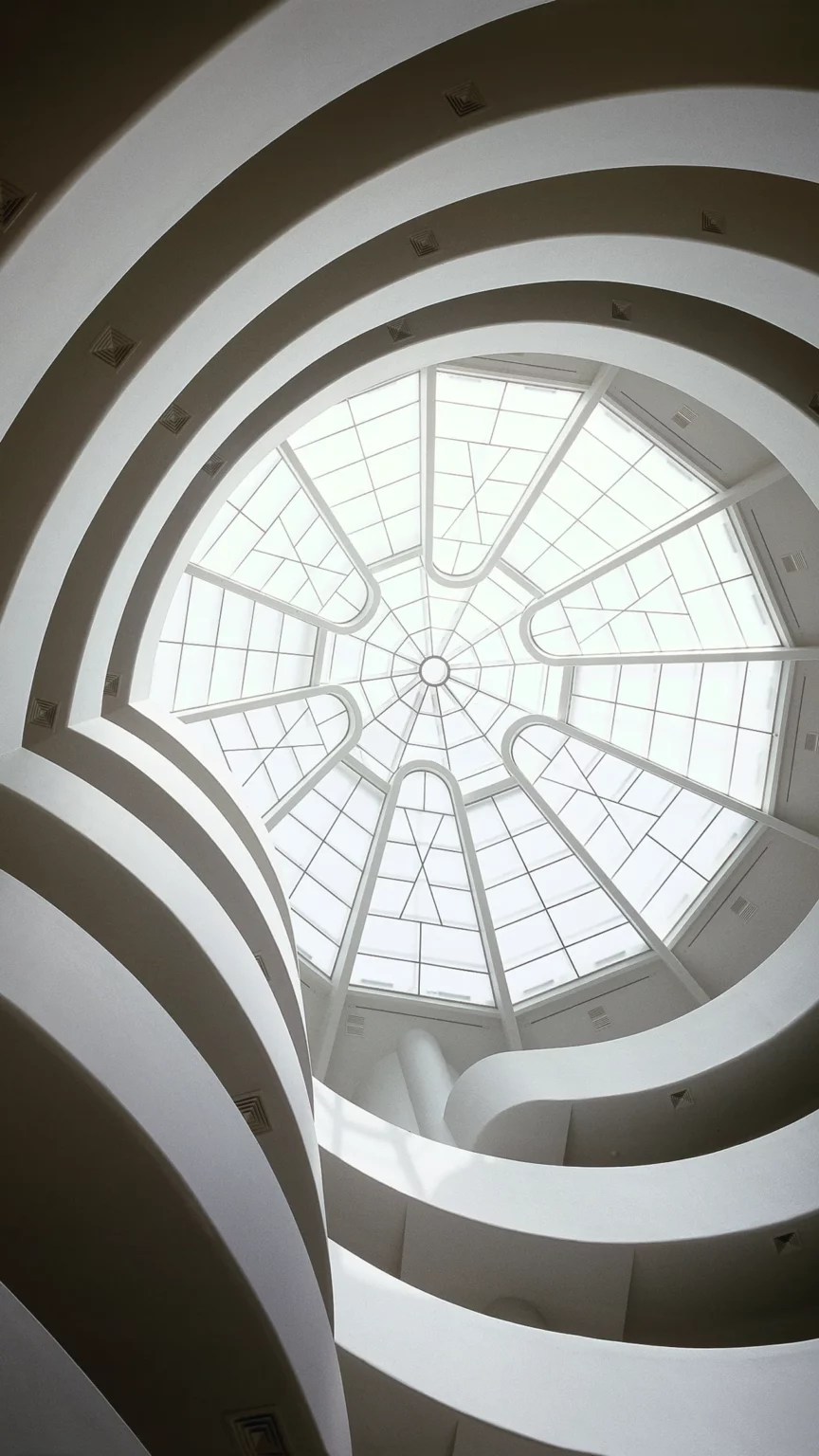 The Solomon R. Guggenheim Museum
Built in 1959 in New York city, across from Central Park, as a site for Solomon Guggenheim's art collection and museum. The building was designed by Frank Lloyd Wright who was tasked with creating a space to house an innovative collection of works in a unique environment. Guggenheim's one requirement of Wright was that the building should be unlike any other museum in the world. Wright, in turn, created a design that he believed would be "the best possible atmosphere in which to show fine paintings or listen to music."
ENSEMBL loves it because: The Guggenheim's spiral ramp provides a thrilling and completely unique vantage point from which to view art while continuing to view and appreciate the building itself.
Free shipping on all North American orders.